Huntington Bank Pavilion at Northerly Island | Chicago, Illinois
The weather is getting hot, and there's only one thing to do – you can join the season's most sizzling music extravaganza! The Heatwave Music Festival is here, delivering the world's most in-demand performers! This year's line-up includes Grammy Award-winning Dutch DJ Tiesto, electro-funk wunderkind Griz, chart-topping rising star Gryffin, and dubstep powerhouse duo SLANDER! The festival is set to light up Northerly Island's Huntington Bank Pavilion from June 10 to 11, 2023! Fans can enjoy this ultimate rave by attending both dates using the two-day pass! The festival will deliver not only excellent music but also fantastic experiences! Heatwave is now in its second year, and it's once again bringing all music lovers to Chicago for a two-night EDM binge! If you want to enjoy fantastic music performed by the world's hottest DJs this summer, hurry and score your tickets before they sell out! We guarantee you'll have the time of your life!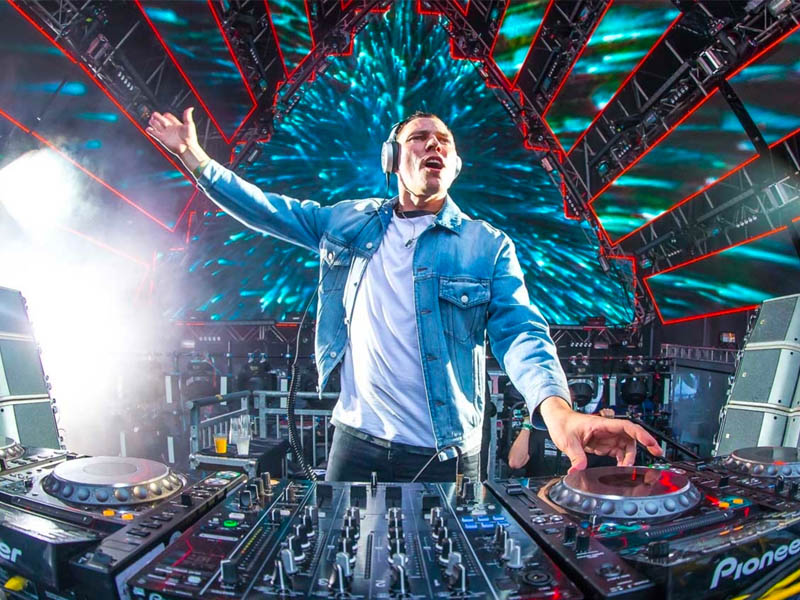 Grant Richard Kwiecinski, better known as Griz, is a prolific multi-genre DJ and music producer. The self-described purveyor of future funk has been known to blend various genres, such as electronica, soul, hip-hop, dubstep, and more. Griz rose to prominence in 2015 upon releasing his fourth album, Say It Loud. The album, released through his own record label, All Good Records, peaked at number 9 on Billboard's Dance chart. Thanks to his phenomenal breakout album, Griz soared to number 2 on the Dance chart the following year upon the release of his follow-up effort, Good Will Prevail.
Moreover, the album also marks Griz's debut on the Billboard 200. In 2019, Griz fell a number short of being number 1 on the dance chart with the release of his sixth album Rode Waves. Nevertheless, the record still became a staple among rave fans and received wide critical acclaim. Last year, Griz dropped his latest EP, Chasing the Golden Hour (Part 4). The celebrated indie DJ headlines Heatwave Music Festival's Day 1, which will also feature performances from Kx5, Loud Luxury, LSDream, and many more.
Tiesto is a multi-award-winning DJ and music producer who was voted the Greatest DJ of All Time by Mix Magazine. Often dubbed the "godfather of EDM," Tiesto has released seven studio albums, two of which topped the Dutch charts. Although Tiesto is not always consistent on the Billboard charts, he still became a staple among ravers and house music lovers in the U.S. Nevertheless, Tiesto has several hits charting on the Billboard Dance category. In 2001, he debuted on the U.S. chart with the single "Suburban Train." The follow-up single, "Flight 643," also became a contender on the chart, peaking at a humble number 43. Both songs are spawned by his debut album, In My Memory. In 2013, he released his highest charting single on the U.S. chart, "Red Lights." Peaking at number 2 on the Billboard Dance chart, the single featured in Tiesto's fifth album, A Town Called Paradise.
Tiesto will headline Day 2 of the Heatwave Music Festival along with performances from co-headliners Gryffin and SLANDER. Score your two-day pass now and dance along to these incredible DJs at the Huntington Bank Pavilion on Saturday, 10th June 2023!