Huntington Bank Pavilion at Northerly Island
This is it, the final show, Odesza present, The Last Goodbye at Huntington Bank Pavilion at Northerly Island on Saturday, September 10th 2022 with Elderbrook and Nasaya. Well, it is the final show of a two-night takeover, maybe not the final show ever… probably. But with a tour, album and song titled, "The Last Goodbye" you have got to be wondering. Odesza do have a way of suggesting upcoming events using song titles. After all, the release of their 2017 album, A Moment Apart, preceded a hiatus of 4 years… Don't take the chance, grab some tickets and come say goodbye to Odesza, maybe…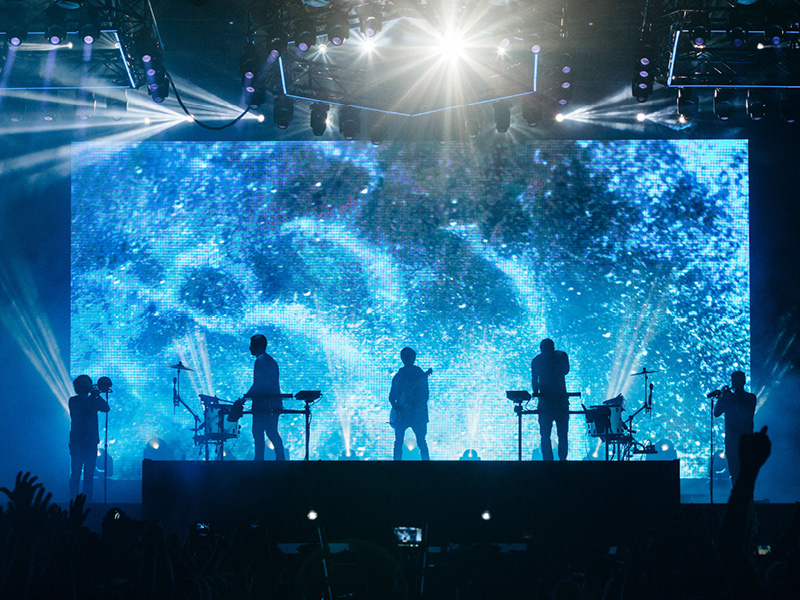 Harrison Mills and Clayton Knight, known individually as Catacombkid and BeachesBeaches and are from Bellingham, Washington and formed Odesza in 2012. Fans speculated that ODESZA's last album, A Moment Apart, hinted at their long hiatus, and their latest song title, and their first new music in over four years, The Last Goodbye, has left everyone wondering if an upcoming album from ODESZA could be their "last goodbye" as a duo. The song was released in February 2022, and Odesza announced that their fourth studio album, also called, The Last Goodbye, will be released on July 22, 2022.
Odesza credits soul singer Bettye LaVette on their latest track as it samples her song "Let Me Down Easy."
"This song was born out of the concept of trying to bring these lasting, defining musical pieces like the 1965 release of Let Me Down Easy by Bettye LaVette into a modern and contemporary electronic setting," ODESZA said in a statement. "The idea of bringing two worlds together, that at first seem distant, has always been something we've been drawn to. It was an absolute honor to be able to work with Bettye's voice over the course of writing the track," they said. "She's able to convey emotion with her vocal work unlike any other. To date, this has been one of the more fulfilling songs we've had the chance to work on as artists. We hope everyone who listens enjoys the track as much as we did making it."
"Don't wake me for the end of the world unless it has very good special effects."
― Roger Zelazny, Prince of Chaos