Huntington Bank Pavilion at Northerly Island | Chicago, Illinois
Raise Your Horns and ready your longship because the Swedish Viking Metal sounds of Amon Amarth will echo loudly in the open field of Huntington Bank Pavilion at Northerly Island as they open for Ghost's concert in Illinois. Yes, you've read that right! Amon Amarth will hop on as a guest to Ghost's 27-date concert tour in the United States. The Tobias Forge-led band will head to select venues to show their American fans why Swedish metal rock rules! Join the two bands in Huntington Bank Pavilion this August 15 for the Chicago stop of Ghost's "The Re-Imperatour." Tickets are now on sale, and you can get yours here by hitting the "Get Tickets" link. Prepare for an electrifying night of metal music! See you there.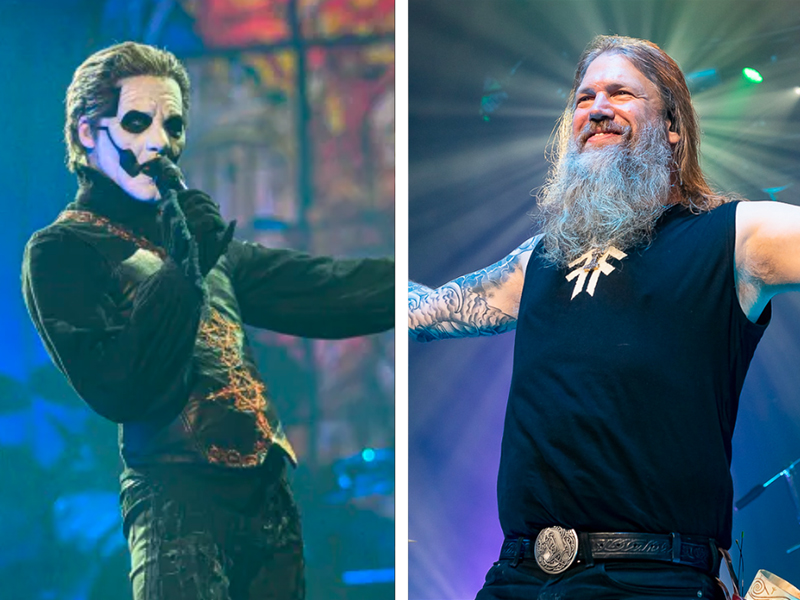 Famous for their eccentricity, costumes, and sermon-like stage aesthetics, the Swedish band Ghost is one of Europe's biggest metal rock bands. With over 120,000 albums sold worldwide, the band has expanded its fanbase outside Europe. In fact, the band has been nominated in the Grammy awards four times, winning its first nomination in 2016 for the song "Cirice" as Best Metal Performance. The band is led by Tobias Forge, who also refers to himself as "Papa Emeritus IV."
The band's latest album, "Impera," was released in the first quarter of 2022 and peaked at number one in many territories, including Germany, the US, Spain, Sweden, Austria, and many others. The album's release was preceded by three singles: "Hunter's Moon," "Call Me Little Sunshine," and "Twenties," all of which introduced the overall theme of the album about "the rise and fall of empires." The album received widespread critical acclaim and was deemed by the heavy metal magazine Metal Hammer as one of "The Best Metal Albums of 2022."
To further promote the album, the band is embarking on a US tour this summer. Dubbed the "Re-Imperatour," the tour will run in 27 cities, including Cincinnati, Los Angeles, Chicago, Concord, and Clarkston, among many others. The band will stop at Huntington Bank Pavilion at Northerly Island on August 15 with another Swedish band, Amon Amarth.
Known for hits like "Blood Eagle," "Twilight Of The Thunder God," "Cry Of The Black Birds," and "Guardians Of Asgaard," Amon Amarth is a metal band heavily influenced by Norse myth and has popularized a subgenre known as "Viking metal." Catch both bands this summer as they rock the famous Chicago, Illinois venue. Get your tickets early by hitting the "Get Tickets" link.