Huntington Bank Pavilion at Northerly Island
Young the Giant and Milky Chance have collaborated to bring you a concert you will never forget. Although each is exceptional on their own, when they join forces, they become a formidable force that is sure to entertain. The incredible event set for June 23, 2023, will be enhanced by the Huntington Bank Pavilion at Northerly Island's first-rate equipment, as well as all of the other fantastic amenities. Anyone who sees them in person will not help but be impressed. Tickets are in high demand, so don't wait to buy them. Simply clicking the "Get Tickets" button now ensures that you will be present at this once-in-a-lifetime event.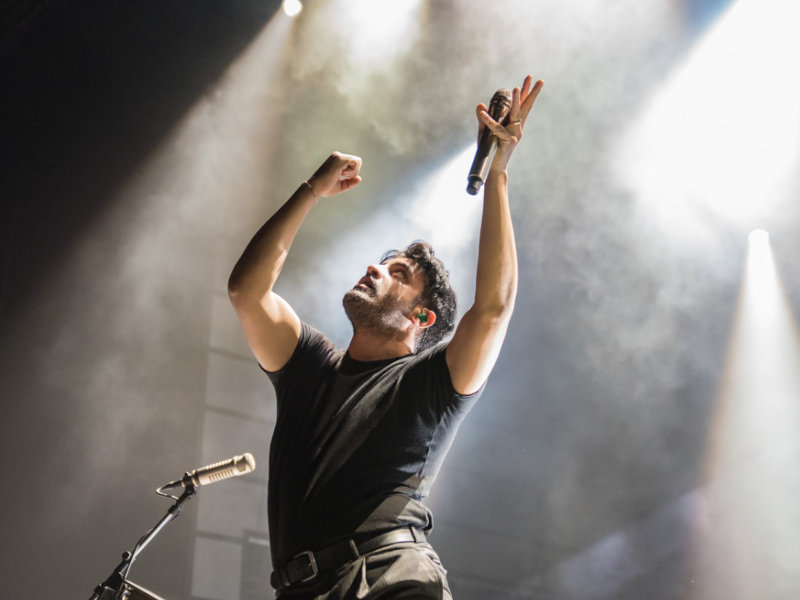 The rock band Young the Giant, from Irvine, California, has become one of the most revered bands in the alt rock scene, garnering both critical and commercial acclaim. With Sameer Gadhia on vocals and guitar, Jacob Tilley and Eric Cannata on guitars, Payam Doostzadeh on bass, and Francois Comtois on drums, this band has enough to last several lifetimes. In 2009, the band released their self-titled debut album on Roadrunner Records. The band shot to prominence after the release of their first three singles, My Body, Cough Syrup, and Apartment, all of which made it onto the US Alternative Songs chart.
Milky Chance, a legendary German rock band, formed in Kassel, Hessen, Germany. Clemens Rehbein sings and plays guitar, Philipp Dausch plays bass, Antonio Greger drums, and Sebastian Schmidt plays guitar in this band. Global acclaim poured in for "Stolen Dance" shortly after its April 2013 debut. In fact, 1 Live Krone deemed it the best single of the year. Their first studio album, titled "Sadnecessary," came out in October of 2013 and features the song "Down by the River." According to "Spin," the album was their Album of the Week in 2014, and it debuted at number fourteen in Germany. In the same month that the band made their television debut on "Jimmy Kimmel Live!," they also won the European Border Breakers Award (October 2014).
Tickets are selling faster than anyone could have imagined, despite the fact that this tour is truly something special and only fans should attend. The time to buy is now because of the scarcity of stock. You've discovered the simplest and quickest way to obtain one. By following the on-screen instructions after clicking "Get Tickets," you'll be able to select the seats you want.