Huntington Bank Pavilion at Northerly Island
Yellowcard's "Celebrating 20 Years of Ocean Avenue" is a continuation of the band's upward trajectory after the success of their recent tour. At their concert at the legendary Huntington Bank Pavilion at Northerly Island on July 16, 2023, you can hear every one of their hits live. The band's unforgettable sound will reverberate throughout the city, and you can bet that every single one of the band's devoted followers will be there to experience it. It's not a surprise that tickets are moving quickly, so you should act fast to secure yours. Reserve your place at this amazing concert now by clicking the "Get Tickets" button on this page.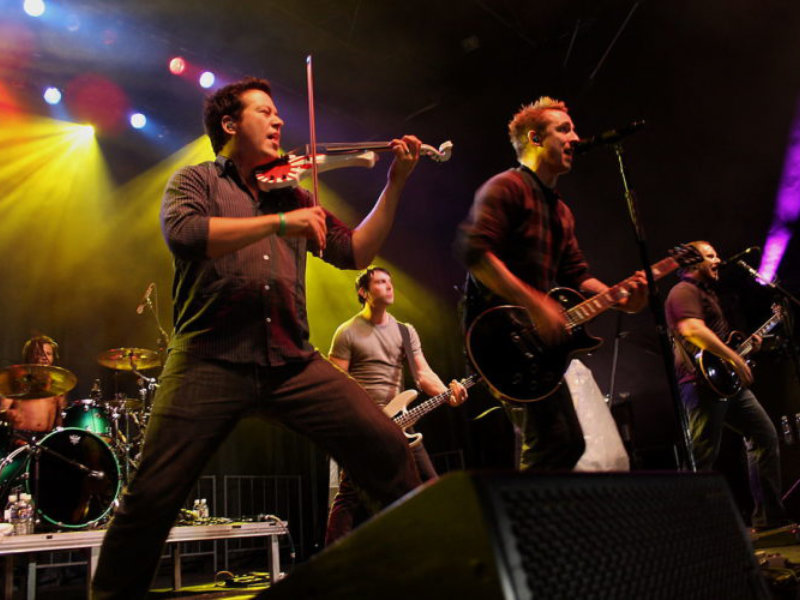 Yellowcard rose to prominence with the release of such hit singles as "Ocean Avenue," "Only One," and "Lights and Sounds." The band's members originally hail from Jacksonville, Florida, but they moved to Los Angeles in the year 2000. The band's tenth and final studio album, Yellowcard, was released in 2016. After finishing this album and tour, the band decided to end it there. They reunited in 2022 to perform at Riot Fest, and they're celebrating the 20th anniversary of their debut album by going on tour in 2023, much to the delight of fans around the world.
The RIAA certified Ocean Avenue double platinum in the United States, gold in Canada, and silver in the United Kingdom, ensuring Yellowcard's indelible place in the history of popular music. The album is still highly regarded, even after two decades. There are thirteen great songs on the album, and they will all serve to announce the band's arrival on the international music scene once again.
It goes without saying that you'll get to experience all this brilliance at the concert, including a plethora of special guests; however, you'll need to act fast if you want to secure a seat. You can expect it to be one of the most incredible nights of your life. To purchase tickets, simply select the "Get Tickets" button below, but hurry because only a limited number are available.