Huntington Bank Pavilion at Northerly Island
Prepare to have your senses dazzled as prog-rock greats Umphrey's McGee comes to Huntington Bank Pavilion at Northerly Island on Saturday 23rd September 2017, for the re-scheduled 21st July show! These psychedelic improv heroes bring something uniquely special to every show, not to mention their incredible lighting displays! Prepare to be whisked away on a musical journey like no other!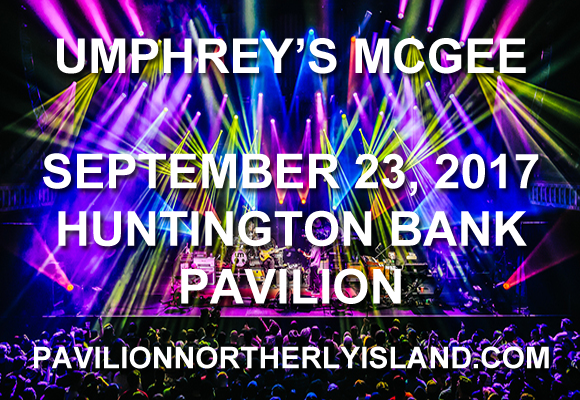 Umphrey's McGee are a genre-defying prog-rock "jam band" drawing from the spontaneity of hippie heroes Grateful Dead and Phish, but also prog rock giants like King Crimson. The band's ironically titled debut album, Greatest Hits Vol. III, was released in 1998, after only 8 months together. '98 also saw the release of Umphey's debut live record, Songs for Older Women, which helped them amass a vast following in their local area, where they regularly played at house parties and colleges. Through the years, Umphrey's Mcgee's dedication to touring and performing, and impressive improvisational skills, have earned them loyal and passionate fans, and it's easy to see why!