Huntington Bank Pavilion at Northerly Island | Chicago, Illinois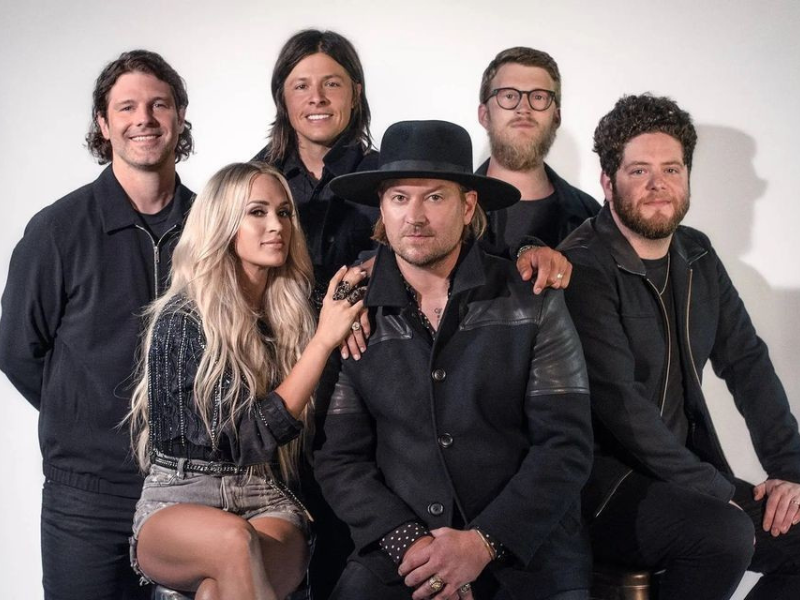 NEEDTOBREATHE has many things in store for them for the upcoming months! The rock band just dropped their ninth studio album, and it was absolutely fantastic. Right on the heels of the release, they've also announced a world tour! This huge event marks a special time for the band as they are now gearing up to meet all their fans worldwide.
The Caves Tour is in support of their latest album of the same name. Their international trek is taking them on a long-awaited stop in Chicago, Illinois. Catch them live at the Huntington Bank Pavilion at Northerly Island on Tuesday, the 28th of May, 2024. They're bringing along special guest Judah and The Lion, and it's going to be epic!
Grab your tickets to NEEDTOBREATHE in Chicago right now! This long-awaited show is selling fast, so go ahead and click 'GET TICKETS' as soon as you can!
NEEDTOBREATHE made an announcement for a long-awaited world tour via the band's Instagram page. "Who's ready for The CAVES World Tour! @needtobreathe and @judahandthelion are hitting the road this fall for an absolutely epic night. On this first leg of tour, we will be visiting some of the biggest venues we've ever played, and we'll be delivering all your favorites old and new every night," the post read.
In the past years, they've gone on to hit the road with some of the biggest celebs, including Taylor Swift, OneRepublic, and Tim McGraw. This time around, the show is all about the Grammy-nominated band! The recently announced CAVES World Tour is bound to be the biggest thing the band has ever done before. So, if you're one of their fans, you must not miss coming to this show!
Lead singer Bear Rineheart shared NEEDTOBREATHE's pre-show ritual. He unveiled that his bandmate, Josh Lovelace, turns into their own personal DJ right before they hit the stage. "We literally crank music up, and just kind of vibe out to all kinds of different music, like to get our blood flowing a little bit… It'd be like a football team just like walking off the bus and going to play right that minute. You know, we need a little bit of that warm up to get us ready for that first note, so yeah, it's pretty much just having fun."
The band is gearing up for one of the largest things they've ever done, and it's sure that they're arriving prepared. When you come to see NEEDTOBREATHE's show in Chicago, you're certain to have an unforgettable time! Who wouldn't want to rock out to some of the best country rock music ever written, right? Whether you're going solo or with a group of friends, you're bound to have an unforgettable time as you get lost in the band's music!
Catch NEEDTOBREATHE and their special guest Juda and The Lion when they come to your city! This is an opportunity you can't pass on, so go ahead and secure your tickets before it's too late. Tickets are almost sold out!