Huntington Bank Pavilion at Northerly Island
Third Eye Blind, The Summer Gods Tour with Taking Back Sunday and Hockey Dad comes to Huntington Bank Pavilion at Northerly Island on Friday, July 8th 2022. This is 25 years of Third Eye Blind as a band, and they are celebrating in style by going on a tour with fellow alt-rock veterans Taking Back Sunday. Called "Summer Gods: 25 Years in the Blind," the summer US trek will also feature Aussie rockers Hockey Dad as openers. Grab your tickets right here to an awesome night of 90s flashback Post-grunge.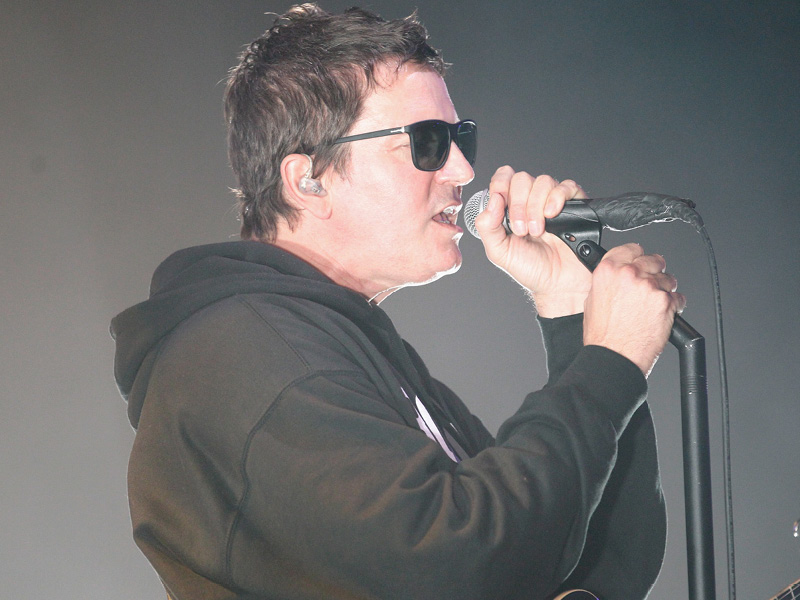 "The 'Summer Gods' tour always means to us outdoors in warm nights, music and collective joy," Third Eye Blind frontman Stephan Jenkins said in a statement. "In that spirit, it is a treat to make it a whole day of music. We have been wanting to tour with Taking Back Sunday for several years now, and Hockey Dad is essential listening on all of our playlists. It's serendipitous that they will be able to join on the Third Eye Blind's 25th anniversary." He continued, "Twenty-five years prompts us to take stock of ourselves, so everyone should expect a comprehensive set list with all the songs that meant the most to our fans from the last 25 years as well as songs that are inspiring us now."
Taking Back Sunday's John Nolan added, "In the early days of Taking Back Sunday, Adam [Lazzara] and I used to drive around in his old Honda listening to Third Eye Blind's second album, Blue; windows down, smoking cigarettes and singing along. If someone had told us back then that one day we'd tour together, it would've blown our minds. We're so excited to be out with Third Eye Blind this summer, singing our songs and singing along with theirs."
Third Eye Blind's last album was Our Bande Apart. Taking Back Sunday frontman Adam Lazzara recently linked up with The Maine and Charlotte Sands on "Loved You a Little." Hockey Dad's most recent LP was 2020s, Brain Candy.