Huntington Bank Pavilion at Northerly Island
The National are back on the road for 2019 and are coming for a LIVE performance at Huntington Bank Pavilion at Northerly Island on Friday 28th June 2019! The incredible band are always a real treat to see in concert as they bring so much energy to each and every stage. The Ohio rockers are traveling across North America this summer time – whatever you do don't miss them! Tickets are now available for their exclusive Northerly Island show!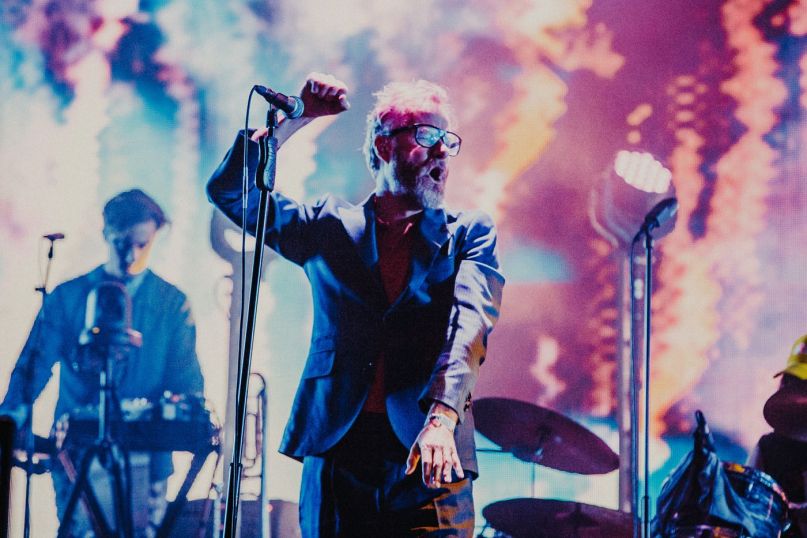 The American rockers, The National are one of those bands that have been smashing the live music scene since their beginning and continue to pack out stadiums shows with their incredible hard hitting sound. With their very first debut of, The National, released in 2001 they showcased themselves on an independant label and added another member Bryce Dessner for their second record – "Dirty Lovers" in 2003.
These guys have proven since day one that you can do what you love to do, by quitting their day jobs and signing a record deal they have released hit album one after the other. Such as; Alligator (2005), to widespread critical acclaim. The band's fourth and fifth studio albums, Boxer (2007) and High Violet (2010).
The National are of course; Matt Berninger (vocals), Aaron Dessner (guitar, keyboards), Bryce Dessner (guitar), Scott Devendorf (bass) and Bryan Devendorf (drums).
With their wonderful band they have gained awards throughout the years for impeccible songwriting. Trouble Will Find Me, was nominated for Best Alternative Music Album at the 56th Annual Grammy Awards. In 2017 the band released the album Sleep Well Beast, hit the big time with a Grammy award for Best Alternative Music Album at the 60th Annual Grammy Awards. And along with this NME has always put them at the top of the must listen to and must see groups.
Come and catch them on their 2019 dates, Huntington Bank Pavilion will be opening it's doors this summer for one night of The National – book your tickets above today!