Huntington Bank Pavilion at Northerly Island | Chicago, Illinois
The Goo Goo Dolls, Collective Soul & Tribe Society comes to Firstmerit Bank Pavilion on Tuesday 26th July 2016!
The Goo Goo Dolls made their mark on the music scene and gained the title as one of the most popular alternative rock bands of the decade. With their groundbreaking, world widely known anthem – "Iris" they smashed the charts and made room for a long standing career that is still going strong to this day! Fans across the globe have been waiting to catch them LIVE on tour – the day has come, book your tickets now!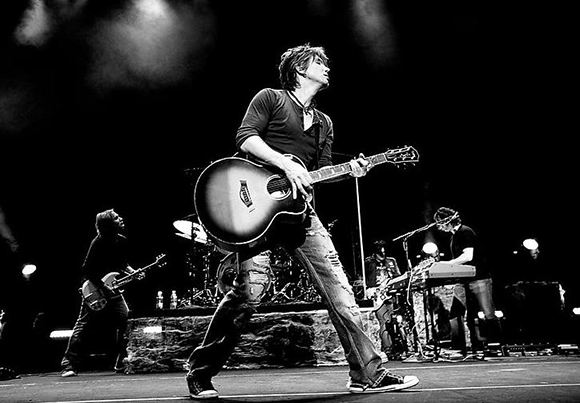 It was in 1993, that The Goo Goo Dolls made their artistic breakthrough into music with their cleverly crafted pop/rock record, "Super Carwash." And two years later they would make it into the mainstream, their 1995's A Boy Named Goo, containing the hit track "Name" rocketed them into the Top Five later and guaranteed platinum sales!
But nothing would prepare the band for the groundbreaking change in their career in 1998, as they prepared to write a song for the soundtrack for the classic film, City Of Angels, The Goo Goo Dolls had no idea that "Iris" would explode on the radio! And also become one of the most famous love songs of the decade! The romantic anthem spent nearly 12 straight months on the Billboard charts and held the number one position on the Hot 100 Airplay chart for 18 weeks!