Huntington Bank Pavilion at Northerly Island | Chicago, Illinois
Sublime with Rome comes to Firstmerit Bank Pavilion on Sunday 17th July 2016
It's jammin' time with reggae, alternative rock, hip hop, dub band Sublime with Rome! As fans have warmly welcomed vocalist Rome Ramirez as new front man of the 90s band Sublime, the band is now actively doing the rounds of the touring circuit once again, this time with the alter-moniker Sublime with Rome. As loyal Sublime fans and new converts of Sublime with Rome, expect tickets to be high in demand. Now is not the time to sit around and let this chance pass you by. Get on the move, buy your tickets now!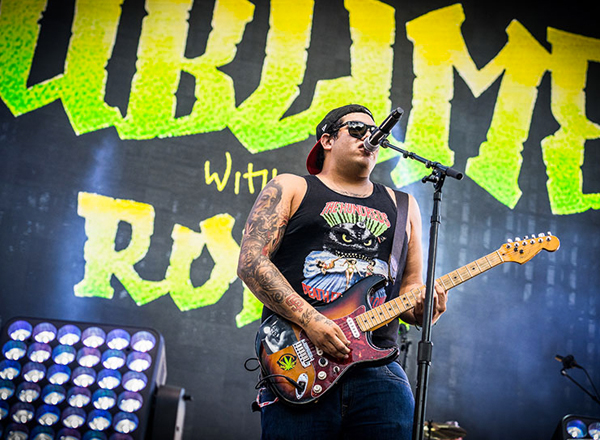 The untimely demise of Bradley Nowell, lead vocalist of reggae, alternative rock, hip hop, dub, 90s band Sublime, left a hole in the hearts of fans. Remaining members of the band –Bud Gaugh and Eric Wilson decided to tour again, this time, taking in singer and guitarist Rome Ramirez, to be the new voice of Sublime. However, legal impediments from Nowell's estate put a restraint on their right to use the name 'Sublime'; hence, they now go by the band name "Sublime with Rome". This reformed group had their first gig at the 2009 Smokeout Festival and had their first tour in 2010, and released their debut album 'Yours Truly' in 2011. To date, the band's current member line-up include:
Rome Ramirez – lead vocals, guitar (2009–present)
Eric Wilson – bass (2009–present)
Josh Freese – drums, percussion (2012–present).