Huntington Bank Pavilion at Northerly Island
Sturgill Simpson comes to Huntington Bank Pavilion at Northerly Island on Friday 22nd September 2017!
The incredible talent that is Sturgill Simpson will be bringing his feel good rock and roll infused, Country roots sound to the LIVE stage here at the Bank Pavilion Get ready to experience a concert that is full of energy and sheer entertainment – his performances include funky brass sections, keyboard riffs, guitar solos and of course, his groundbreaking vocals! Book your tickets today!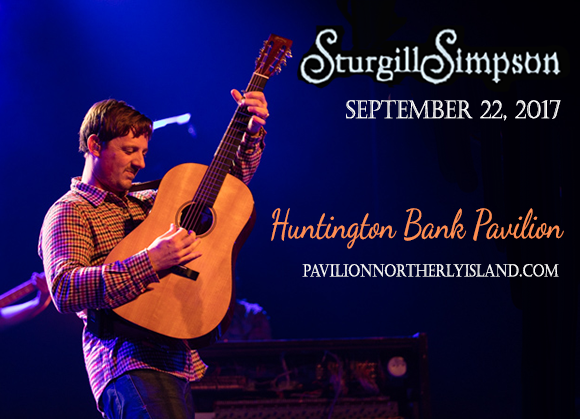 John Sturgill Simpson first took over the music scene back in the early 2000's, his high energy music unsurprisingly quickly became the must see for not just Country but many other genre's too. His colourful career has been like a rush of excitement, released two albums independently, High Top Mountain in 2013 and Metamodern Sounds in Country Music in 2014. His second record grabbed the attention of many and rocketed him to stardom, with a Grammy Award nomination and also being listed at the 18th spot on Rolling Stone's "50 Best Albums of 2014! A glorious triumph for any new artist!!
To this day Simpson has also released another album, 'A Sailor's Guide To Earth' and this year will be performing tracks from it. This record has been the talk of the town and has already been nominated for best album of the year – what ever you do -don't miss this one!