Huntington Bank Pavilion at Northerly Island
The Funniest Show In Town At The Moment comes to Huntington Bank Pavilion at Northerly Island on Saturday 12th September 2020! That's right, two of the Three Amigos – Steve Martin & Martin Short – are back out on the road together after the roaring success of their sold-out stage show and Emmy Award-winning Netflix special An Evening You Will Forget For The Rest of Your Life! The veteran comics will bring a mixture of comedy, music, anecdotes and more to the stage in this variety show, both individually and together, with Martin performing alongside regular collaborators the Steep Canyon Rangers!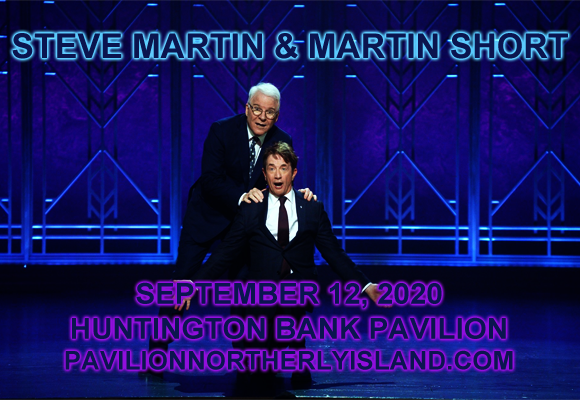 With several Tony, Emmy, Grammy and Academy Awards between them, veteran comedians, actors and multi-talented performers Steve Martin and Martin Short are a formidable pair! The two met on the set of the 1989 film The Three Amigos (of which they were two) and have been dear friends ever since. In 2016, they reunited for the first time since the film for a sold-out variety show called An Evening You Will Forget for the Rest of Your Life, which went on to be recorded as a Netflix special the was nominated for three Emmy Awards. The stint was Martin's first comedy outing in over 30 years, having turned his hand as an actor, author, playwright, pianist, and banjo player in the meantime. Short has also had a varied and illustrious career as a multi-hyphenate, beginning as a favorite on Saturday Night Live, before making his career in feature films and as a theater actor.