Huntington Bank Pavilion at Northerly Island
Are you ready to rock?? Rise Against comes to Huntington Bank Pavilion at Northerly Island on Saturday 28th August 2021. If you live to be alive, you live to always strive, and you're waiting for something more? Then don't miss out on the legendary punk rockers Rise Against when they come to the Huntington Bank Pavilion this August! Book your tickets today.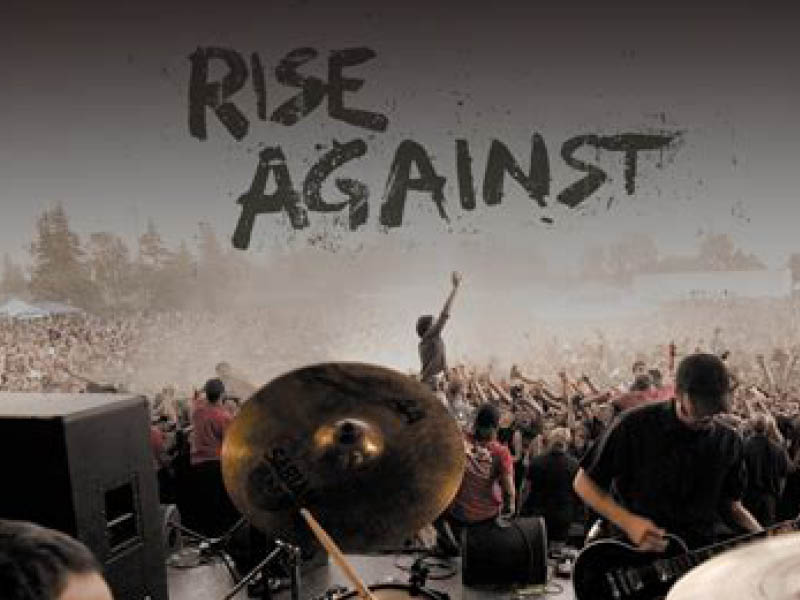 Rise Against are still the passionate revolutionary punk rockers you know and love! Don't miss your chance to experience them live, especially after a year of lockdowns. Rise against are still relevant, passionate and powerful advocates of causes such as Amnesty International, animal rights and more. This last year has shown us how relevant, and how needed musicians and artists are, especially when they stand for their beliefs and work towards making the world a better place.
Riff Magazine writes of their most recent album: "Between the increasingly fascistic nature of U.S. politics, climate crisis, economic disparity, crumbling infrastructure and rampant gun violence, things are still really, really bad. Older generations have seemingly waved away these issues, ignoring how they shaped the reality many of us will grapple with long after they are gone. This pretext serves as the thematic focus of Nowhere Generation, the latest album by Rise Against."
Rise Against was formed in 1999 and since then they have been wowing fans with their blend of punk rock, hardcore punk, melodic hardcore. With over 9 studio albums behind them, their music is remains catchy, with strong melodies, aggressive movements and rapid-paced temp. Fans of Bad Religion, Anti-Flag and Strike Anywhere may enjoy their music and should book their tickets for a night of powerful lyrics and rocking rhythms.