Huntington Bank Pavilion at Northerly Island
The multi-Grammy-nominated and highly acclaimed indie singer-songwriter, Phoebe Bridgers is set to deliver a captivating show at Huntington Bank Pavilion at Northerly Island on Saturday, 4th of June 2022 on her 'Reunion Tour'. The woman took the indie scene by storm with her highly acclaimed 2017 debut record "Stranger in the Alps" and 2020's "Punisher", amassing crowd-favorite hits and tracks such as "Motion Sickness", "Kyoto", and "I See You". Catch Phoebe Bridger live on stage on her second solo tour in support of her latest record "Punisher". You can expect her to play your favorite tracks, and live renditions of her songs from "Punisher". Book your tickets now!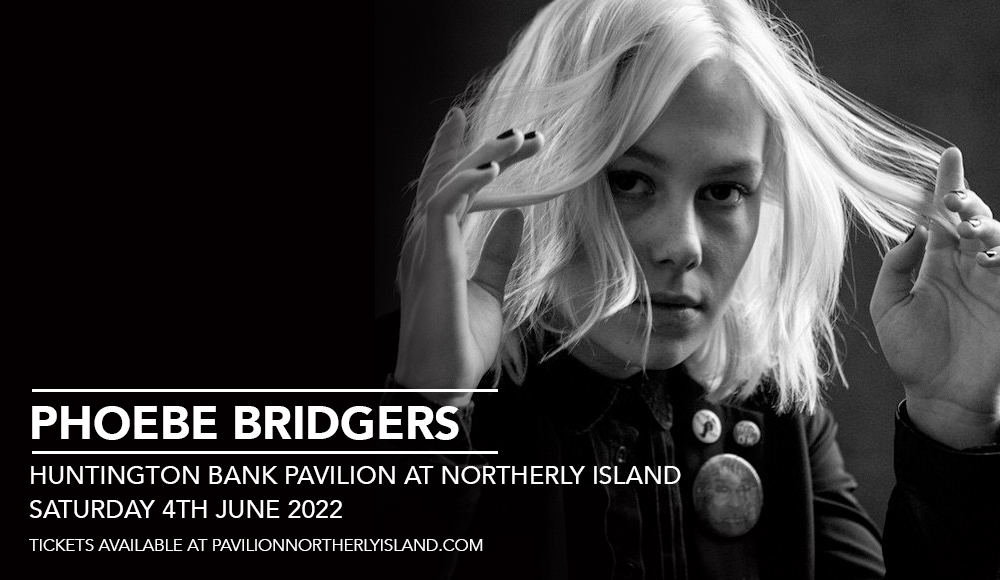 Phoebe Bridgers has her roots in Pasadena, California, growing up earning extra dollars by busking at the Pasadena Farmers Market. She had the heart of a musician since she was a child. From learning to play the guitar at 13, Phoebe joined a number of groups and performed around LA through the years. She was also a member of the rock band Sloppy Jane which helped her mark her place in the music scene.
With a growing presence in LA, Phoebe met collaborators who helped her live the dream of making music as a career, which includes producer Tony Berg and singer-songwriter Conor Oberst, among others. By 2017, she dropped her debut studio album "Stranger in the Alps" which was welcomed with acclaim. Several songs were featured in TV productions including "Castle", "Switched at Birth", and "Trinkets". She's also part of the indie-rock supergroup "Boygenius".
After releasing a couple of singles and EPs, Phoebe released her second studio record "Punisher" in June of 2020. The powerful record featured singles "Garden Song", "Kyoto", "Savior Complex", and "I Know the End".
Through the years, Bridgers also collaborated with multiple nameplates in the industry including The Killers, Lord Huron, The 1975, and Taylor Swift.
"I don't really care if I'm making a weird face, or if I sound out of pitch. It's just what happens," Phoebe tells Nylon about returning on a tour last 2021. "I'm looking forward to feeling better at my job."
As 2022 marks a brighter year for concerts across the country, Phoebe is set to take on stages and meet her fans again on the 'Reunion Tour' in support of her latest record, "Punisher". It's gonna be an atmospheric and electrifying night as Phoebe performs her best songs and fan-favorite tracks live, blessing every concert-goer's ears to the fullest. Book your tickets now!