Huntington Bank Pavilion at Northerly Island
Experimental Country-rock band, My Morning Jacket comes to Huntington Bank Pavilion at Northerly Island on Saturday 2nd July 2022 with support from Indigo De Souza. Grab some tickets and get ready to rock out to some serious Experimental-country rock with My Morning Jacket and their self-titled new album. Hailed as MMJ's most satisfying work since 2008s Evil Urges, and a splendid example of what can happen when their group mind is in sync. It is a fantastic return to form for the band and features lilting pedal steels, country blues, jam-friendly southern rock, and spaced-out atmospherics, this should prove to be a sublime tour.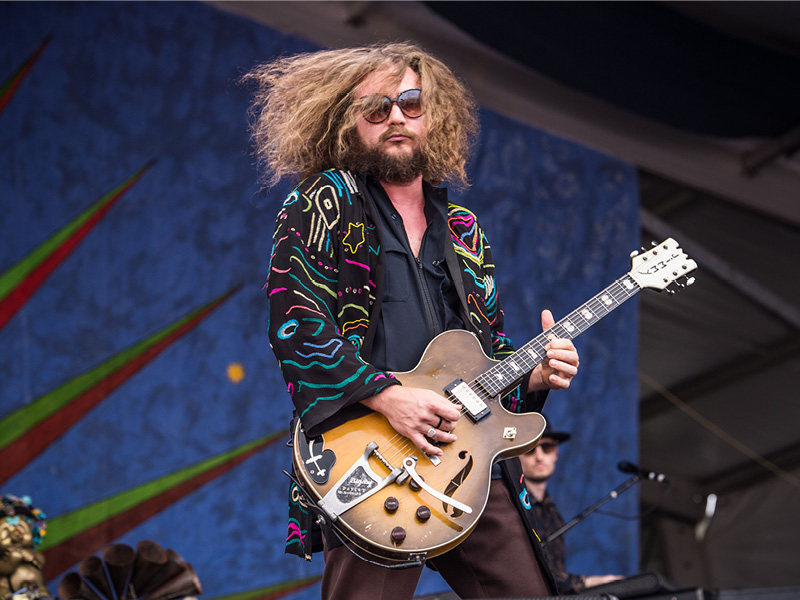 Hailed as new heroes of the alt-country scene when they debuted in the late 90s, My Morning Jacket have matured into an eclectic, sonically diverse ensemble whose work encompasses everything from indie rock, psychedelia, folk, blues, to little dashes of funk and prog rock. The band is singer and guitarist Jim James, bassist Tom Blankenship, drummer Patrick Hallahan, guitarist Carl Broemel, and keyboardist Bo Koster.
In 2021, they released their ninth studio album, My Morning Jacket. Their first new music in six years and a departure from the eclectic orchestral-pop albums, The Waterfall, in 2015 and the follow-up, The Waterfall II, in 2020 which featured unreleased music from the same sessions in 2015. My Morning Jacket came in at number 49 on the Billboard 200, number 8 on the Top Rock Albums and number 7 on the Independent Albums charts.
"I hope this album brings people a lot of joy and relief, especially since we've all been cooped up for so long," lead singer Jim James said about the new album. "I know that feeling you get from driving around blasting music you love, or even lying in bed and crying to the music you love. The fact that we're able to be a part of people's lives in that way is so magical to us, and it feels really good that we're still here."
Singer-songwriter, Indigo De Souza from Asheville, North Carolina, last year released her second album, Any Shape You Take, featuring "hooky, jagged" indie rock songs, "steeped in alternative '90s goodness." Her live shows are authentically indie, and will bring back memories of nostalgic days of teenage angst and summer nights, if you're of that age…