Huntington Bank Pavilion at Northerly Island
There is no need to go Circles Around Town this summer just to find the best concert experience. You can shout a "hallelujah" (and an "amen) as the "My Church" hitmaker Maren Morris sets to take the massive venue of Huntington Bank Pavilion by storm for a night of humble yet incredible music. As part of her "Humble Quest" tour, the Grammy award-winning singer will rock the 30,000-capacity venue on August 10, 2022 (Wednesday), with the brand of country music that we all love from her. Fans can expect newer materials from her upcoming album and are in for a treat as she will be bringing surprise guests with her. Tickets are now on sale, and you should grab yours now to get the best seats in the venue. Call all your country music buddies and prepare for a night you wouldn't want to miss! See you there!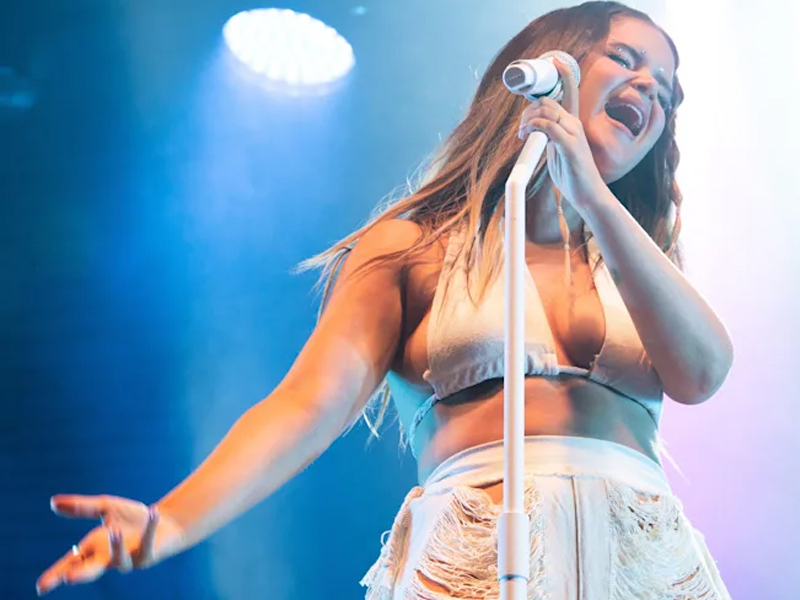 Following the success of her two previous critically-acclaimed albums, the country music superstar Maren Morris is swiftly back with her third studio album entitled "Humble Quest." The said album, to be released later this March, is a homage to the singer's "stories of her rises." It is a personal project that shows who she really is as an artist.
"'Humble' began to feel more like a grounded state of understanding oneself; not so much by being relatable to or understood by all. What I also discovered is that the songs I was managing to compose during this time were the most authentic and light lyrics that have ever flowed from my pen," said Morris pertaining to how the pandemic and the challenges it posed helped her in crafting her album project.
Her "Circles Around This Town" song is the album's lead single released earlier this month that shows Morris' journey to country success, describing her path of moving to Nashville, Tennessee, and signing a recording contract. This song is an earlier hit, and we can not wait for the rest of the songs in the "Humble Quest."
Moreover, the Grammy-award winner will be heading out for a 41-date tour in support of her album — and luckily, Huntington Bank Pavilion is one of Morris' stops in this highly-anticipated tour.
"I wanted to do amphitheaters because we were already naturally moving into that venue size," said Morris, who is excited to get back on the road this year. "This album felt very outdoorsy, like I wanted to be able to play these songs in the elements."
With great music and the excitement to look forward to, this concert tour is going to be one for the books this summer. So reserve your tickets here and see you at Huntington Bank Pavilion.