Huntington Bank Pavilion at Northerly Island
Hozier fans are going nuts with excitement because not only is he releasing a brand-new album later this year, but he has also blessed us with a brand new 3 track EP, titled "Eat Your Young," and a North American tour dubbed "Unreal Unearth." The concert at Huntington Bank Pavilion at Northerly Island on Tuesday, September 12, 2023, will be a great opportunity for fans to hear Hozier's new music live, as well as his classic hits. Don't miss out on this chance to see one of Ireland's most talented musicians in action!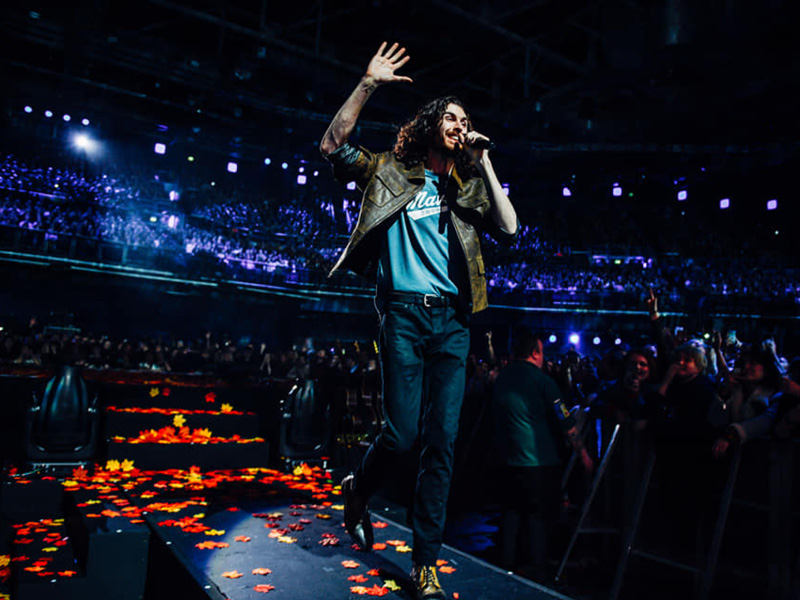 Hozier started his career with the massive hit "Take Me to Church" in 2013, which catapulted him to international fame and critical acclaim. Since then, he has continued to produce soulful and socially conscious music that resonates with fans around the world. That single is now RIAA-certified diamond, and Spotify puts it as the 30th most listened to song ever.
Ten years have passed, and there are no signs of this superstar stopping. In that time, he has won numerous awards and accolades, including a Grammy nomination, the Billboard Award for Best Rock Artist, and so much more, solidifying his place as one of the most influential artists of our time.
His music has touched the hearts of millions, and his impact on the industry is undeniable. Fans are eagerly awaiting his upcoming album and are queuing for tickets to his tour. With each new release, he continues to push the boundaries of music and inspire a new generation of artists.
Hozier's concerts are legendary, and his performances are known for their raw energy and emotional intensity, captivating audiences around the world and cementing his status as a must-see act.