Huntington Bank Pavilion at Northerly Island
Are you only happy when it rains? Do you think you're paranoid? Then we have the perfect night out for you, the co-headlining tour from Garbage & Noel Gallagher's High Flying Birds comes to Huntington Bank Pavilion at Northerly Island on Tuesday, June 27th 2023. Buy some tickets right away and come hear the latest album from Noel Gallagher, and his band. Council Skies, the new album, is due to drop on June 2nd, only a few days before this gig, and you get to hear it live first! Meanwhile, Shirley Manson's Garbage are celebrating their 30th anniversary with a compilation Anthology album.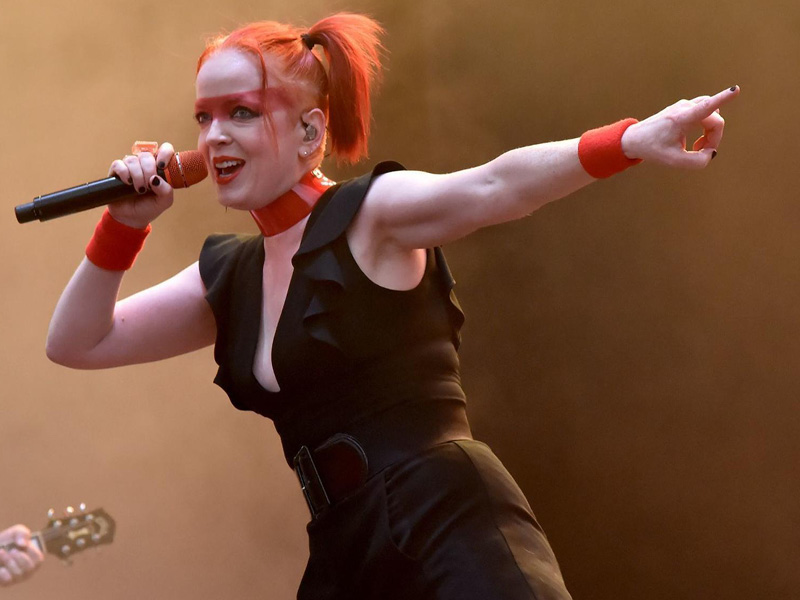 Garbage is a Madison, Wisconsin-based rock band that formed in 1993. The band's lineup has consisted of Scottish vocalist Shirley Manson and American musicians Duke Erikson on guitar, bass, and keyboards, Steve Marker on guitar and keyboards, and Butch Vig on drums since its formation.
Garbage's debut was followed by a second album, Version 2.0, which was as well received by both reviewers and fans. The band appeared to be establishing their place in music history. Garbage not only received a Grammy nomination for Best Album, but they also had multiple songs chart in the Top 40. Garbage was also asked to perform the title song for a James Bond film. "The World Is Not Enough" went on to become one of the band's best-selling singles. Garbage quickly followed up with a third album, the criminally underappreciated Beautiful Garbage.
Garbage had burned out by the time their fourth album, Bleed Like Me, was released in 2005; the album was a hit, but the band went on hiatus. The band reformed in 2011, and their 2012 album Not Your Sort of People was published on their own label Stunvolume to great reviews. Odd Little Birds, their next album, was released in 2016. No Gods No Masters, their eighth and most recent studio album, was released in 2021.
Noel Gallagher's High Flying Birds is a rock band created in 2010 by singer-guitarist Noel Gallagher. Gallagher rose to prominence as Oasis' co-vocalist with his brother Liam Gallagher, dominating the '90s with classics such as "Wonderwall" and "Champagne Supernova."