Huntington Bank Pavilion at Northerly Island
Are you ready to embark on a lyrical fairytale that'll bring you 'dance fever? Well, as they've exclaimed and made people across the globe sing 'the dog days are over, making everyone run and grab a copy of their debut record "Lungs", Florence and The Machine is set to bring fans into a new era driven by lyrical fairytales in their soon-to-be-released new album "Dance Fever". The band is also set to embark on a tour in support of their new record, taking a pitstop at Huntington Bank Pavilion at Northerly Island on Wednesday, September 7th, 2022. Catch their biggest hits, your favorite anthems, and new music off of "Dance Fever" live on stage by booking your tickets now! Hurry, before they run out!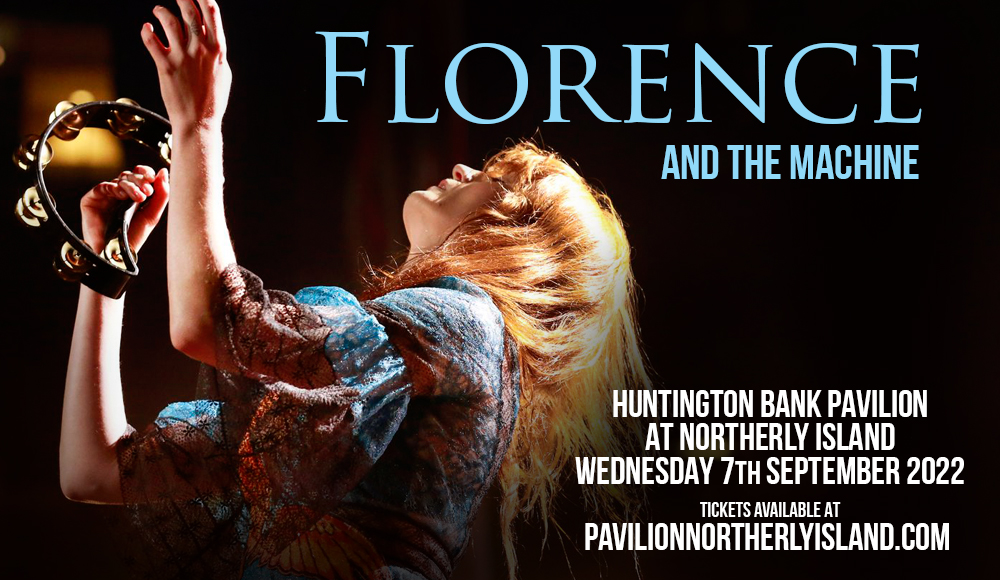 Now set to release their fifth album "Dance Fever", Florence and The Machine traces its humble beginnings to the year 2007 when Florence Welch and Isabella Summers started a pact to start collaborating together. They played gigs together and recruited new members along the way.
2009 marked the band's big debut with their first album "Lungs" released in the month of July in the UK. A month later, it had already sold over a hundred thousand copies. Globally, the debut record had already sold over 3,000,000 copies, certified 2x Platinum by the RIAA and 6x Platinum by the BPI. The big debut featured hit breakout single and fan-favorite "Dog Days Are Over".
Since then, the band continued to make waves, making a mark as one of the world's favorite indie rock acts. Their succeeding albums Ceremonials, How Big, How Blue, How Beautiful, and "High as Hope" all produced hits and crowd-favorites including "Shake It Out", "Never Let Me Go", "Hunger", and "Spectrum (Say My Name)".
After quite a while since the band's last full-length album "High as Hope" from 2018, fans have been hoping for a new set of lyrical wonders from Florence and The Machine. At the onset of 2022, the band dropped three new singles "King", "Heaven Is Here", and "My Love", and then announced the name of the new record "Dance Fever" coming out on May 13th. Welch in her IG announcement said that the album is "A fairytale of 14 songs,".
Fans can expect a brand-new magical era as Florence and The Machine drops their first album for this new decade. 2022 marks the beginning of this fairytale that the band is bringing into their set of live shows this year. So, don't miss out on this chance to witness this new fairytale live on stage as Florence and The Machine brings their best hits, your favorite tracks, and new music from "Dance Fever" to the stage at Huntington Bank Pavilion at Northerly Island on September 7, 2022. Book your tickets now!