Huntington Bank Pavilion at Northerly Island | Chicago, Illinois
Announcing his summer tour, DOMINIC FIKE is hitting the road for a brand new tour called, "DON'T STARE AT THE SUN" which comes in aid of his second album, "SUNBURN". While still relatively new to the game, he is already doing BIG things, like his previous "OUT OF ORDER" tour, where he performed to sold out audiences. His stage presence is cool, calm, and collected, and it's like he was born to be there. With his unique, natural talent, fans can expect to experience one helluva show as he takes them on an incredible journey of hits and brand new music. You can't afford to miss out on this spectacular event, so be sure to grab your tickets right here. This part of the trek will come to the Huntington Bank Pavilion at Northerly Island on Thursday, August 24, 2023, and grabbing tickets is as simple as clicking the "GET TICKETS" button located above and following some very simple prompts. Don't delay; get it done right NOW!!!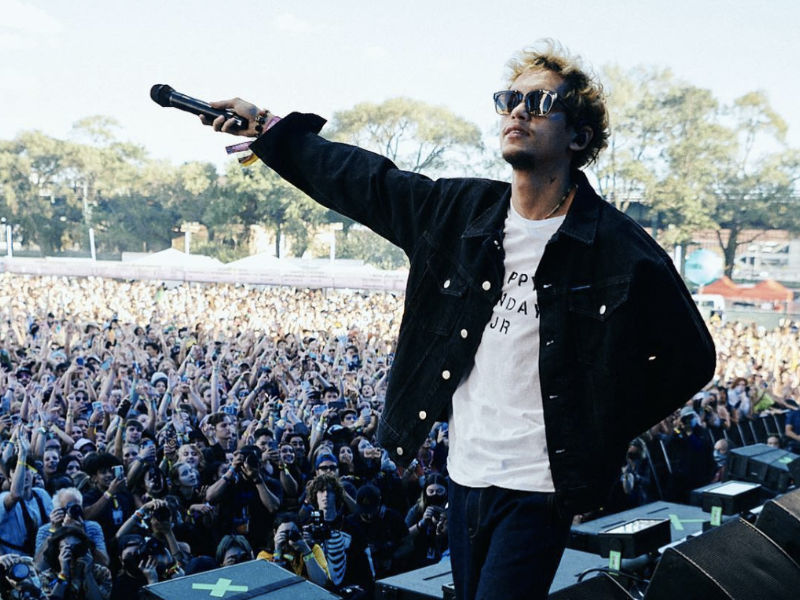 Born Dominic David Fike, the American songwriter, singer, and actor, has been dominating the industry. He grew up in Florida, and with Filipino, African-American, and Hatian blood flowing through his veins, he was bound to have rhythm ingrained in his DNA.
Being a fan of Blink 182, Jack Johnson, and the Red Hot Chili Peppers, he learned to play their songs after receiving a guitar at the tender age of 10. His start in the entertainment industry was indeed a very interesting adventure. He and his brother Sean would hang out at a friend's, Stefan's, guest house, where they would freestyle rap. Realizing the potential, he created a rap group that also included Slyte, Ike Lysergic, and Seno. Together, they created a buzz, and members of the local community as well as the media took notice, allowing them to be booked at music festivals.
He would also upload music to the internet using popular platforms like SoundCloud and YouTube. His debut EP, "Don't Forget About Me, Demos," allowed him to sign a deal with Columbia Records. His song, "3 Nights," soon followed and became an instant smash hit, reaching the top ten in several countries.
From then on, his name shot up into the stratosphere, and in 2020, he released two incredible singles, "Chicken Tenders" and "Politics and Violence," as well as his debut album, "What Could Possibly Go Wrong," which made the top 50 in multiple countries' charts.
Now he brings audiences a brand new album, "Sunburn," which includes a tour called "Don't Stare at the Sun" to promote it as well. The trek will see Fike traverse the nation, starting in the middle of July and ending in August, and will include the biggest venues that Dominic has ever performed in to date.
With incredible talent this hot and some historical firsts the artist, nobody in their right mind will want to miss out on any of this action. You can be part of the event too but you need to act now and secure your spot right on this website before it is too late so act now!!!