Huntington Bank Pavilion at Northerly Island
Get ready ladies and gentlemen, for world-jam band Dispatch are hitting the road for the first time in 5 years!! With support from the incredible Guster, they'll be headlining Huntington Bank Pavilion at Northerly Island on Saturday 1st July 2017. They'll be beginning the run at Red Rocks on June 16 and continuing to finish in Philadelphia on July 9th, hitting all the major cities along the way! Don't miss out your chance to see the band that sold out Madison Square three times in a row – click the "Buy Tickets," button above and get yours now!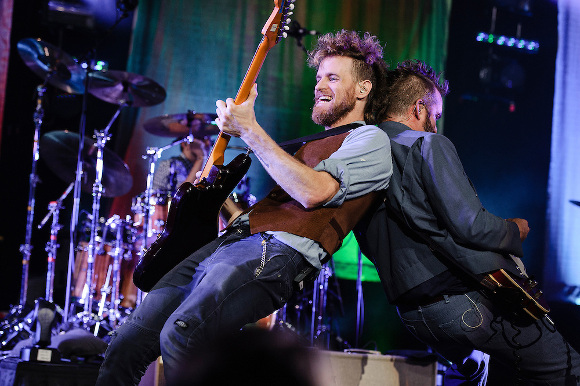 Between 1996 and 2002, Dispatch were on extended hiatus. They said goodbye to fans with a free gig entitled "The Last Dispatch" with more than 100,000 people in attendance, having travelled from all over the world, from every continent, in order to attend this iconic gig! With no major label support at the time, they really showed that its possible to gain a massive fanbase as an independent – if you're good enough!! After pursuing solo careers, the band reunited, much to everyone's shock and delight, performing several MASSIVE sellout concerts together before eventually announcing their first national tour in 2011 and their first album since the hiatus, "Circles Around The Sun," in 2012 – fans went wild, and the excitement has kept up ever since!
On tour in 2017, Dispatch will be promoting their brand new, as yet untitled, upcoming album, scheduled for summer release. Listen to the first single, "Only The Wild Ones," below – and hurry up and grab those tickets to see them live before they sell out!!