Huntington Bank Pavilion at Northerly Island | Chicago, Illinois
If you're looking for a phenomenal rock concert to attend this summer, then you should mark your calendars for the ultimate jam rock concert of the season! The king of all jam bands, Dave Matthews Band, will hit the road this sunny season to deliver epic shows packed with amazing hits and fan favorites! Apart from performing older hits, The Grammy Award-winning group is also promoting their latest effort, Walk Around the Moon, released in the spring of 2023! Earlier this year, Dave Matthews Band gave fans a glimpse of their brand new album by dropping the lead single, "Madman's Eyes," which peaked at number 4 on Billboard's Adult Alternative Airplay chart. The band will debut their new music this summer on their upcoming tour! If you want to be among the first to experience the iconic band's new music, then hurry and score your tickets now to their two-day spectacle at the Huntington Bank Pavilion at Northerly Island!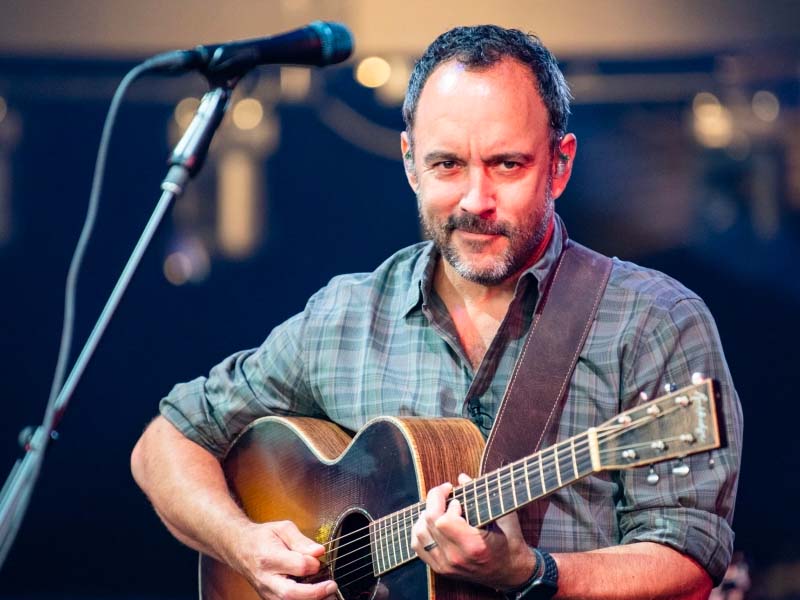 Dave Matthews Band's upcoming effort, Walk Around the Moon, will be their ninth studio effort released via RCA Records. The album follows the band's string of number 1 and chart-performing albums, which includes their highly successful debut and sophomore albums. In 1994, Dave Matthews Band released their debut album, Under The Table and Dreaming. The record made an immediate breakthrough on the Billboard 200, peaking at number 11. The album spawned three rock staples, "What Would You Say," "Satellite," and "Ants Marching," all of which brought the band's popularity to new heights. The album became one of the band's best-selling albums after surpassing over six million copies sold.
The band released their sophomore effort, Crash, two years after their stellar debut. The album, peaking at number 2 on the Billboard 200, featured several hit singles, including "Crash Into Me," "So Much to Say," "Too Much," and more. The album sold over seven million copies in the U.S., earning the band a seven-time platinum certification. To this day, Crash is DMB's best-selling effort. After a phenomenal start in their major label releases, the band moved on to dropping seven subsequent releases. All seven albums topped the Billboard 200 and charted in several other countries. In 2018, the band released their latest effort, Come Tomorrow, which ranked number 1 on two Billboard charts.
The band's three-decade career has resulted in over 31 million albums and over 25 million tickets sold. Apart from exemplary albums dominating the charts, Dave Matthews Band has also earned numerous accolades. They have earned 14 Grammy nominations and won a Grammy Award for Best Rock Vocal Performance by Duo or Group for their single, "So Much to Say," in 1996. The band has also won four My VH1 Music Awards and an NAACP Image Award.
This 2023, Dave Matthews Band is set to release another masterpiece, Walk Around the Moon. The album, which will drop in May, was preceded by singles "Madman's Eyes" and "Monsters." To promote the effort, the band sets out on a massive tour. Their summer shows alone exceed 40 dates across North America. The band will also hold several two-night runs in select cities, including Chicago, Illinois.
Catch Dave Matthews Band as they conquer Huntington Bank Pavilion at Northerly Island on the 7th and 8th of July 2023! Two-day passes are now available for fans who want the whole experience!