Huntington Bank Pavilion at Northerly Island
Fans of Coheed and Cambria, get excited! The legendary progressive rock band are back on tour in 2018, and they'll be joined by Taking Back Sunday at the Huntington Bank Pavilion at Northerly Island on Thursday 26th July 2018 – with their current tour expected to showcase songs from throughout their career, it's expected to be a truly epic concert!! Don't delay – grab your Coheed and Cambria tickets TODAY!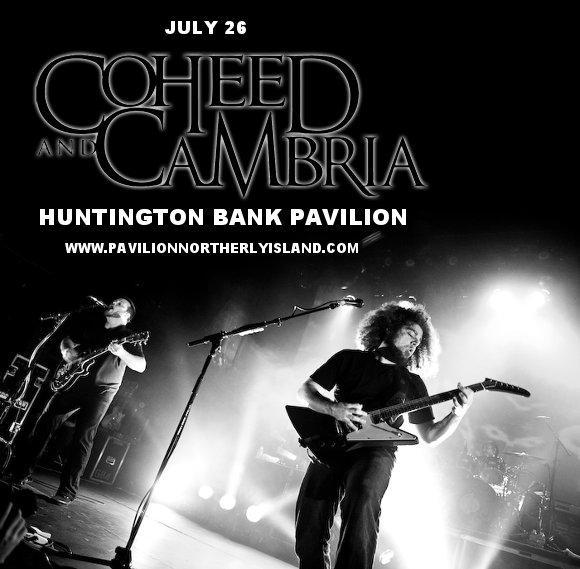 With eight studio albums under their belt so far, Coheed and Cambria's most recent, "The Colour Before The Sun," marked a huge departure for them by lacking a concept. "I was making a huge change in my life by becoming a father, so why not make a huge change in my life creatively, too?" Claudio Sanchez, the band's primary songwriter, suggested. "And that's essentially what The Color Before the Sun is. It's a time capsule of that struggle of identity when writing new material, and the hopefulness that came with fatherhood and the birth of my son."
Get ready to experience the all-new Coheed and Cambria live – it's going to be a phenomenal show!! Don't miss out – get those tickets NOW, while they last!