Huntington Bank Pavilion at Northerly Island
Still reelin' from her recent Grammy nominations (she was the most nominated female artist of the night) and her three Grammy wins, Brandi Carlile will carry on with the celebration on the road. Her up "By The Way, I Forgive You" tour, will truly be a triumphant treat for her fans who look always look forward to Brandi Carlile and brings her sounds and stories on the road. Along with twin bandmembers Phil and Tim Hanseroth which complete this musical triumvirate, Brandi Carlile is taking on top-tier venues and key stages in many parts of the country. And this includes her much-anticipated stop over here at the Huntington Bank Pavilion at Northerly Island on Saturday 29th June 2019. Weekends are the best time to chill, but in the meantime, don't go slow as tickets are moving out fast. With a simple click, you'll be well on your way to take a breather and bask in the rejuvenating and kick-off-your-boots vibe of Brandi Carlile's gorgeous indie folk, American sound.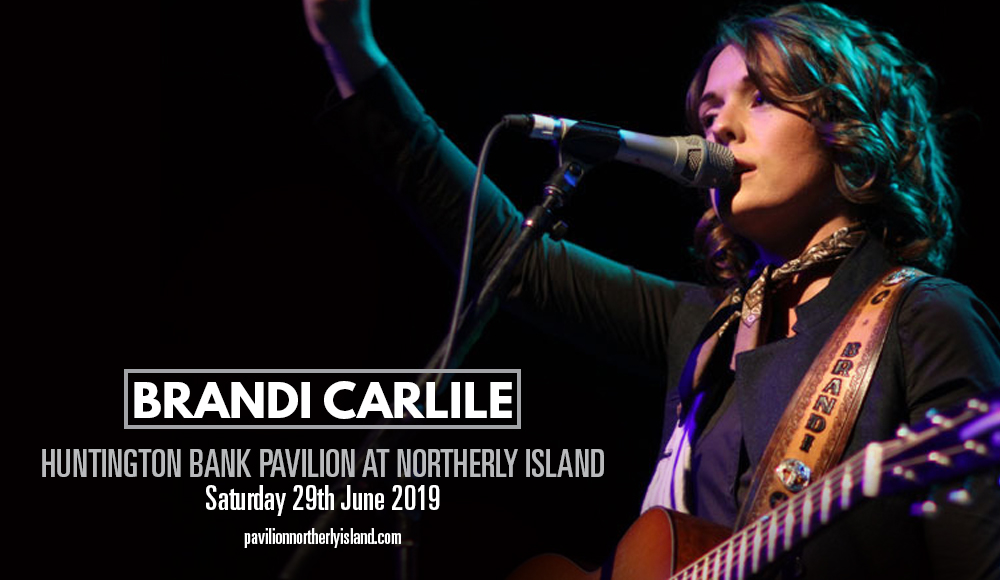 Twenty-two year old Brandi Carlile prophesized her future career as she made a promising pitch to twin bandmembers Phil and Tim Hanseroth. "If you start a band with me, I'll get us signed and on the road within a year"…said the tenacious Carlile.
And true to her world, things shaped up for this trio, which saw the release of their eponymous debut album in early 2005, under the helm of record producer bigwig Rick Rubin. Brandi Carlile was then a regular fixture on Billboard's charts. She was also named one of Rolling Stone's "Top 10 Artists to Watch in 2005".
Her 2018 LP By The Way, I Forgive You, which included singles "Whatever You Do," "Party Of One," and smash-hit "The Joke," bagged Best Americana Album at the recently concluded Grammys. She performed at the Grammy stage and also won Best Americana Song and Americana Roots Performance for "The Joke." As she accepted her Grammy awards, Carlile said: "Americana music is the island of the misfit toys. I am such a misfit. It is this music that has shaped my life and made me who I am and even given me my family".
Brandi Carlile is a reluctant star who doesn't measure her success with record sales, trophies and citations. She sees herself as a troubadour offering nothing but tales on the road, connecting, and engaging with audiences.