Huntington Bank Pavilion at Northerly Island | Chicago, Illinois
Are you ready to hear Billy Strings' signature sound and witness some guitar-slinging magic this summer? If you are a big fan of the ever-rising bluegrass picker, you are in for a treat this June 17 as Strings will perform at the Huntington Bank Pavilion at Northerly Island. Together with his eponymous band, Billy Strings will perform his all-time hits, including "Great Divide," "Away From the Mire," "Meet Me at the Creek," "Dust in the Baggie," and many others. Reserve your tickets today and prepare to be awed by the Grammy award-winning guitar virtuoso's high-energy live performances that are always filled with surprises.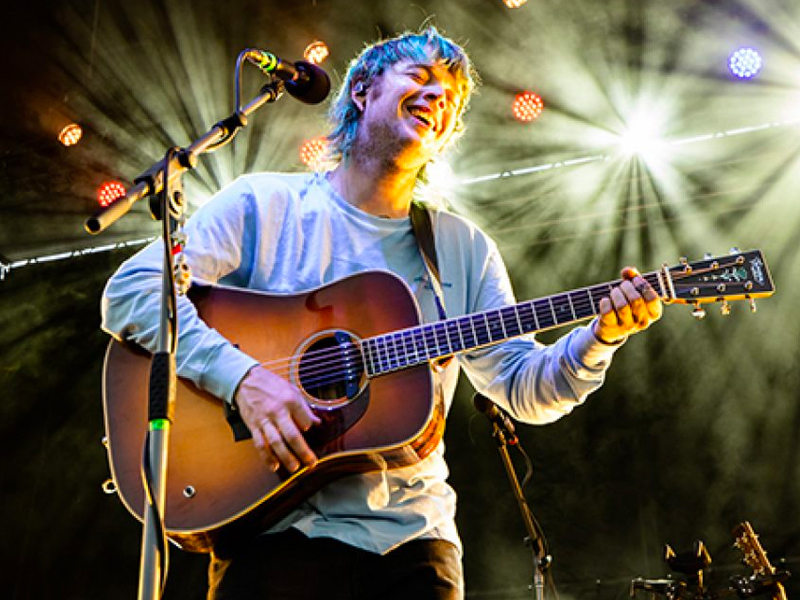 Considered to be one of the very few bluegrass artists who discuss modern themes in their songs without deflecting from the original core of the genre, Billy Strings is the perfect fusion of modernity and traditional bluegrass and country music. His fan-favorite song "Dust in the Baggie" is an ideal example. It sounds like a classic bluegrass breakdown but addresses the theme of crystal meth addiction in its lyrics — a clever way to discuss a very serious subject matter. The song, along with many others, demonstrates Strings' ability to blend bluegrass with rock, jazz, and psychedelia elements.
As a multi-instrumentalist, Strings is exceptionally skilled in the guitar, banjo, and mandolin. As some critics say, Strings' music itself reinforces the blending of the past and present by incorporating modern melodic frameworks with fiddles and banjos. If that is not pure talent, then we don't know what to call that. This talent was recognized early in 2019 when he won the Grammy award for "Best Bluegrass Album" for his debut record "Home." He was also nominated in the 2021 and 2022 Grammys for his "Renewal" album and for his performance of the song "Love and Regret." In addition, he has won six International Bluegrass Music Awards out of 15 nominations. Considering that he is relatively new in the industry, all these achievements are indeed a testament to how far this Michigan-born bluegrass rocker will go.
This 2023, the prolific guitar-slinging artist and his band will embark on a major tour. The tour, billed as "part one" of his 2023 campaign, will take him and his crew across the country from early February to late June. They will stop at Huntington Bank Pavilion at Northerly Island on Saturday, June 17, 2023. If you are a fan of Strings' music, this is your chance to see him perform live. You can score your tickets by hitting the "Get Tickets" link.