Huntington Bank Pavilion at Northerly Island
Smooth groover and king of the new school of R&B, Anderson .Paak, comes to Huntington Bank Pavilion at Northerly Island on Tuesday 4th June 2019! His summer stint, titled the Best Teef in the Game Tour, promotes his brand new album, Ventura, and sees the singer and drummer performing with his band The Free Nationals! .Pakk will be joined in support by Thundercat and Noname!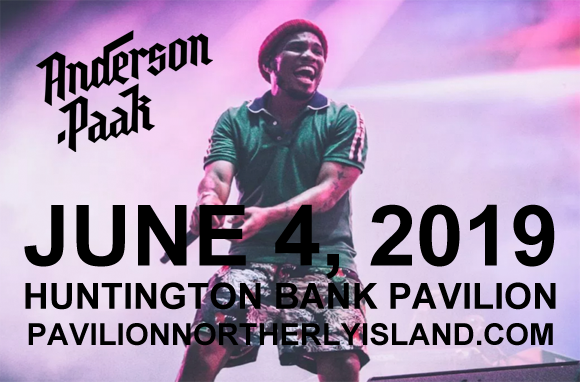 American singer, rapper, musician and record producer Anderson .Paak released his debut album, O.B.E. Vol.1, in 2012 under the pseudonym Breezy Lovejoy, but it was 2014's Venice (released as Anderson .Paak) that brought him to prominence, followed by the critically acclaimed Malibu (2016). A few days after Malibu's release it was announced that .Paak had signed to his friend and mentor Dr Dre's Aftermath label. His third studio album, Oxnard, was released in 2018 and featured collaborations with Kadhjia Bonet, Kendrick Lamar, Dr Dre, Pusha T, Snoop Dogg, The Last Artful, Dodgr, J Cole, Q-Tip and more. His fourth studio album, Ventura, is due for release in 2019.