Huntington Bank Pavilion at Northerly Island
It's the event every country lover has been waiting for; the Country LakeShake in Chicago taking place over 3 days from the 23rd to the 25th of June 2017!! Situated at the FirstMerit Pavillion, at Northerly Island, on the beautiful shores of Lake Michegan with the Chicago skyline as a backdrop with the best music in the country ringing sweet in your ears, could there possibly be a better way to spend your weekend? The answer is NO WAY! Grab your tickets to this incredible event NOW!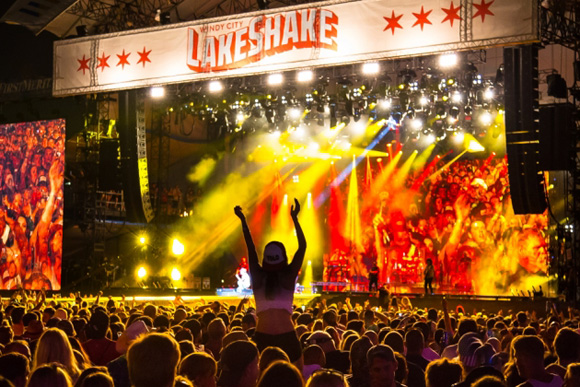 Since it first started as the Windy City LakeShake in 2015, the festival has seen a phenomenally popular two years so far and featured only the finest talent, and this year is no exception, featuring some BIG names. One of them is Chase Rice, former contestant and runner up of Survivor: Nicaragua. In 2013, he released the EP "Ready Set Roll," featuring the single of the same name, and released the full-length album containing the single in 2014, "Ignite The Night." Released on August 19th, it shot straight up in the chart, hitting the number one position on the Billboard Top Country albums by August 27th.
We're also proud to present Little Big Town. Founded in 1998, they've been going for almost 20 years strong with the same four members! Their style is centred around four-part harmony, with every band member taking a turn at lead vocals, with Phillip Sweet and Jimi Westbrook on guitars. After their self-titled first release on Monument Records, the group left the label and signed to Equity Music Group, owned by Clint Black – and released a second, platinum-certified album, "The Road to Here".
Other big names amongst them include Thomas Rett, Miranda Lambert, and Big and Rich – with loads more waiting in the wings!
Get your boots on and grab those tickets!!!