Huntington Bank Pavilion at Northerly Island
Get ready world, we have massive news for you!! The Grammy Award nominated, multi-platinum selling force that is The Goo Goo Dolls is coming to the Huntington Bank Pavilion at Northerly Island on Monday 24th July 2017!! Bringing with them support from the incredible American Idol winner Phillip Phillips, the Goo Goo Dolls are the most dedicated and well-versed touring act on the road today – do NOT miss out on your chance to catch their show!! Hit the "Buy Tickets," button above to grab yours now.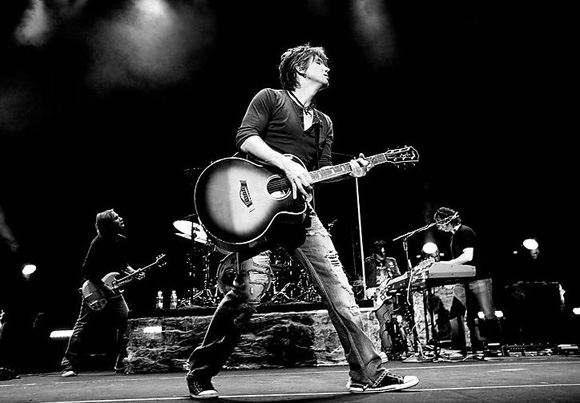 The Goo Goo Dolls are best known for their phenomenal global hit "Iris." Originally written for the "City of Angels," film in 1998, the song catapulted them to superstardom, spending a record-breaking 18 weeks at number one on the Hot 100 Airplay charts and peaking on charts worldwide. The song was included later on the album "Dizzy Up The Girl," which saw a string of charting hits including "Slide," "Dizzy," "Broadway," and "Black Balloon," and saw sales of over 3 million copies, being certified platinum 3 times. Allmusic said of the album; "Like a less mannered and conflicted Let Your Dim Light Shine-era Soul Asylum, the trio balances hard rockers with ballads. The difference is, they enjoy the mainstreaming of their music and respond with one of their catchiest sets of songs. There's nothing… apart from their willingness to polish their music so it reaches the widest audience."
The Goo Goo Dolls have toured the world numerous timed, played for millions of fans and received one award upon another including four Grammy nominations. What are you waiting for?? Get your tickets to see this phenomenal band TODAY!!