Huntington Bank Pavilion at Northerly Island
It has finally happened: Slightly Stoopid and Sublime with Rome will be on the road to create the most awesome tour on the planet, "Summertime 2023." With the addition of Atmosphere and The Movement, fans can expect an unforgettable experience filled with a mix of reggae, rock, and hip-hop that will leave them wanting more. Tickets are on sale right here and now, but fans have already started snapping them up. You must secure yours now before they sell out, so don't delay and click the "Get Tickets" button right now for the show at the Huntington Bank Pavilion at Northerly Island on July 28, 2023.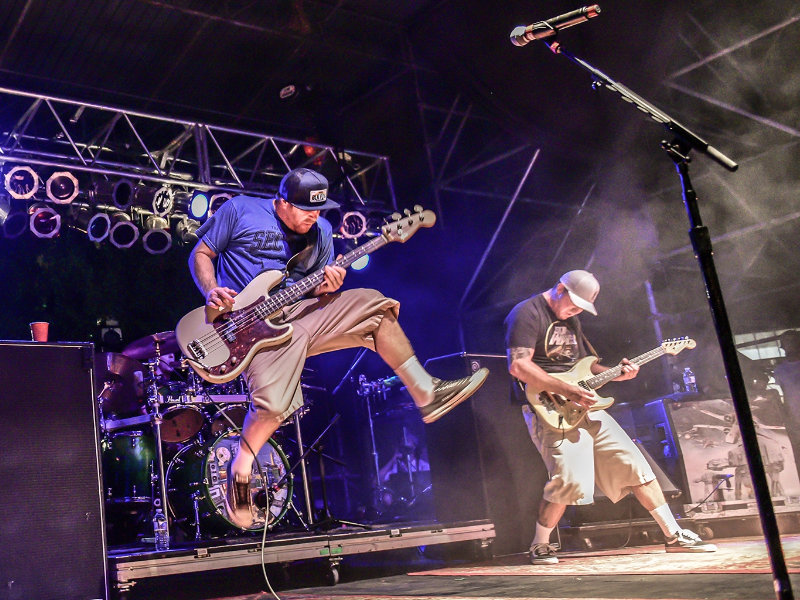 Slightly Stoopid, based out of San Diego, California, makes some of the most incredible music, throwing folk, hip hop, reggae, blues, punk, hip hop, and metal into a melting pot and stirring it up. They've created a huge library of music, including thirteen studio albums, established their own label, and collaborated with artists such as Barington Levy, Don Carlos, Stephen Marley, Snoop Dogg, and so much more. Their live shows are always filled with high energy and good vibes, making it an experience you don't want to miss out on.
Joining them is Sublime with Rome, a musical group that formed in 2010 and consists of Eric Wilson, formerly of Sublime, and Rome Ramirez, a young guitarist and singer. They have released three studio albums and are known for their fusion of reggae, punk rock, and ska music.
In addition, you will also get to enjoy the musical genius of hip hop duo Atmosphere and reggae band The Movement. All told, this tour contains some of the hottest talent around and will be an event that should not be missed. Make sure you grab your tickets right now by clicking the "Get Tickets" button before they sell out.