Huntington Bank Pavilion at Northerly Island
Groove metal fans, you're in for a treat!! PRIMUS are back on tour again with their recent album "The Desaturating Seven," and they're joined this summer by Mastodon!! These giants of concept metal are coming to the Huntington Bank Pavilion at Northerly Island on Wednesday 6th June 2018 – it's going to be a phenomenal concert! Tickets available now and not expected to last long – snap yours up while you can!!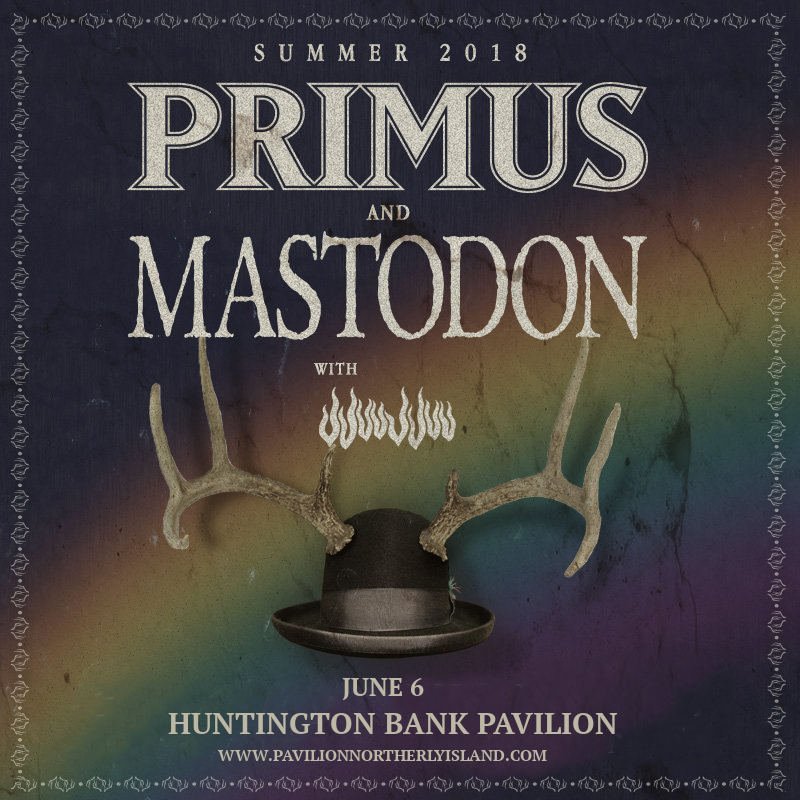 Described as "possibly the strangest top-10 band ever, and good for them," Primus were formed in 1984 by singer and bassist Les Claypool and guitarist Todd Huth, Primus brought their unique sound – though that adjective hardly seems to cover their bizarre blend of funk and metal – to the world with their first album, "Suck On This". Now, they're nine albums in with "The Desaturating Seven," and fans are loving it!
Mastodon, on the other hand, have enjoyed developing their distinct sludge and doom metal edge since 2000. Their most recent record "Emperor Of Sand," marks their seventh since their formation, and if the reviews are anything to go by, they just keep getting better and better as the years go by. "Metal needed this album," NME stated. "It needed a record that's doomy, heavy and magnificently multilayered, and Mastodon's seventh album is exactly that." High praise indeed, but totally justified!!
Now's your chance to hear all the new material from Primus and Mastodon live before your eyes! What are you waiting for?? Grab those tickets NOW!!