Huntington Bank Pavilion at Northerly Island
That's right, PARAMORE are back!! In the wake of their 2017 album, "After Laughter," their first since 2013, the band are making a long-awaited return to the road, and they're teaming up with Foster The People for the journey!! They're on their way to the Huntington Bank Pavilion at Northerly Island on Monday 2nd July 2018 – make sure you're there to catch them!! Hit the "Buy Tickets," button now to get yours while they last!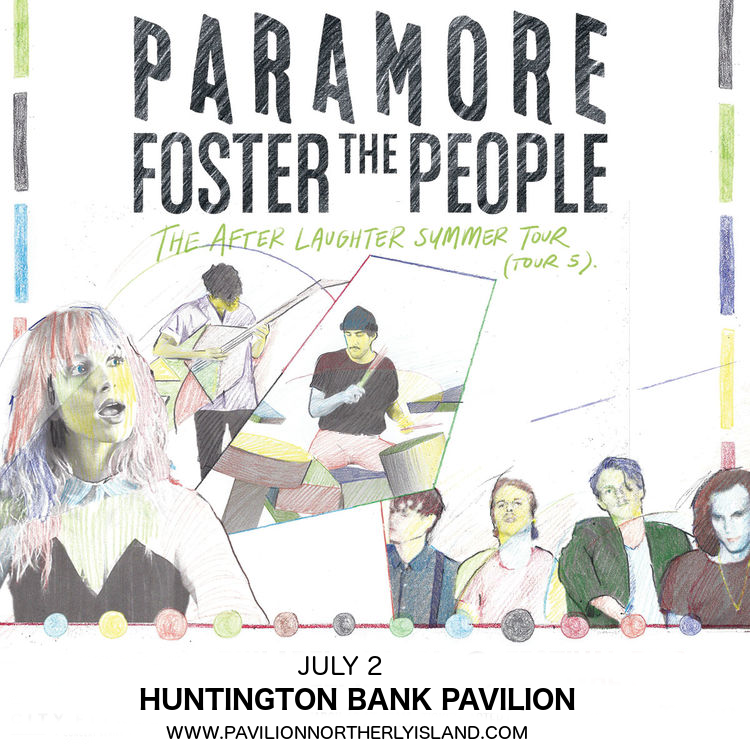 The news of Paramore's return has been warmly welcomed by many fans, as it seemed at one point that, in the midst of turmoil, the band might break up all together. "You can run on the fumes of being a teenager for as long as you want, but eventually life hits you really hard," singer Hayley Williams admitted in an interview. "I didn't even know if we were going to make another record. There was a moment when I didn't even want it to happen. Then it was like, I want it to happen, but I don't know how we're going to do it." But the struggling through has paid off – Paramore's latest record is a fresh and interesting new sound for the band, but it still sounds classically Paramore enough that no old fans will be alienated.
Get ready to celebrate Paramore's triumphant return on July 2nd – get your tickets today!!