Huntington Bank Pavilion at Northerly Island
Nickelodeon Slimefest continues at Huntington Bank Pavilion at Northerly Island on Sunday 10th June 2018 for its second day of music, madness and mayhem! Nick's Slimefest brings together world-class music acts with exciting entertainers, experiences, activities and a whole load of Nickelodeon's signature green gunk for the messiest kids event of the year! Entertainment at its slimiest!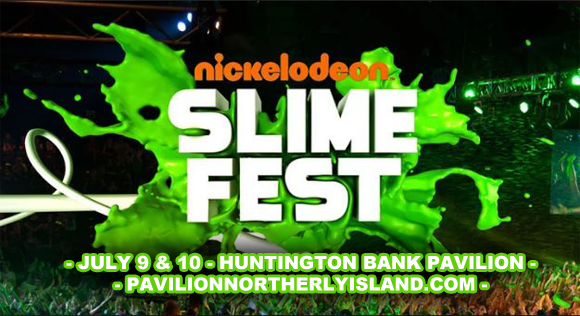 Get ready for Nick's Slimefest! A Nickelodeon International event that has been a huge success all around the world, Slimefest kicks off in the US for the first time this year and it's gonna be messy! With music performances from Grammy-winner Zedd, chart-topper Liam Payne, multi-platinum rapper Flo Rida, and Lip Sync Battle Shorties and social media star JoJo Siwa, plus tons of other entertainment and, of course, plenty of slime, this two-day event is the kids festival of the year! Joining in the fun will be Nickelodeon stars Kel Mitchell and Benjamin Flores Jr. (Game Shakers), Riele Downs and Ella Anderson (Henry Danger), Breanna Yde (School of Rock), and Daniella Perkins and Owen Joyner (Knight Squad) and there will be the chance to engage in exciting immersive experiences too at this slimy extravaganza! Tickets available now!