Huntington Bank Pavilion at Northerly Island
The talent is high this Spring time with the incredible Nathaniel Rateliff and The Night Sweats & The Head and The Heart as they come to Huntington Bank Pavilion at Northerly Island on Thursday 31st May 2018 for a night of unforgettable entertainment! With an exciting tour thats hitting the road for 2018, you can grab hold of your tickets today – make sure you don't miss out. On sale NOW!!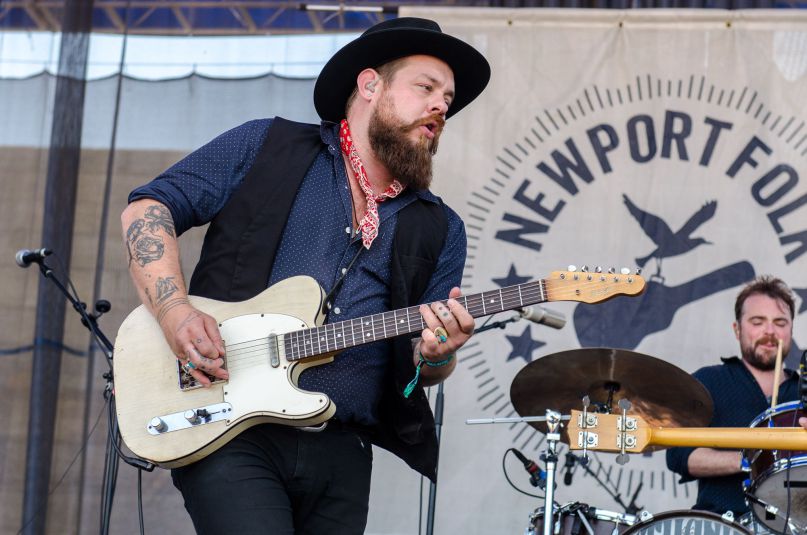 "When I was a kid, we weren't really supposed to listen to secular music," says Nathaniel Rateliff, "But one day, I found a Led Zeppelin IV cassette tape in the garage and it was just amazing-sounding music, not like anything I'd heard before."
The powerful vocalist and guitarist Nathaniel Rateliff in hitting the road this Spring with his wonderful group The Night Sweats. Together they perform a mind blowing set that leaves you always wanting more.
It's rare to find a band that come across strongly but aren't full of ego and these guys have accomplished it. Taking inspiration from the legends that have been before their time and celebrating music on the scene right now, Nathaniel Rateliff (the guy behind it all) has been described as folk, Americana and vintage rhythm & blues. Together with his band they craft a soulful R&B combo and they have been rocking stages together since 2013! Five years under their belts and they never fail to give a confident, hard hitting performance. So if you have the opportunity to see them live in concert – be sure to do just that!
"You Worry Me" is built on an insistent, swaggering pulse, and powered by echo-heavy guitars and throbbing bass and drums, with horns joining midway through as Rateliff sings a message of support and encouragement to someone who appears to be losing faith.[17]
— Randy Lewis, Los Angeles Times