Huntington Bank Pavilion at Northerly Island
Its the second August date for the incredible line up as – Logic & Joey Bada$$ hit the to Huntington Bank Pavilion at Northerly Island on Thursday 24th 2017! Tickets are NOW on sale and the hype is continuing to grow as we get closer and closer to the evening… this is tipped to be one of the biggest and baddest shows so whatever you do – don't miss your chance to be there!
Logic is currently taking over the charts with his first number 1 hit album, 'Everybody'.. there's no doubt, this night is going to be off the chain!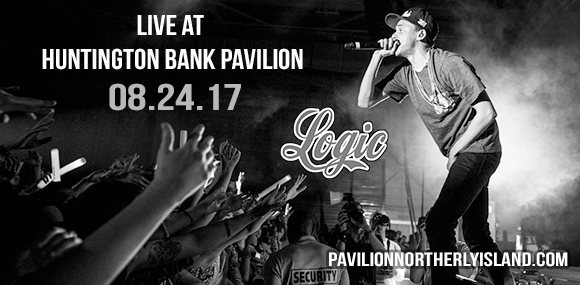 "Logic is an adept lyricist known for speedy, tongue-twisting flows. Logic has met that attention with a nonchalant, cheery persona, crafting upbeat music that resonates with both kids and adults – I see people. Everyone's going to like something that's different."
"Everybody is Logic's most personal and expansive work, sharper than anything he's put out before. By carefully examining his own sense of identity, and the pain—and well-earned pride—that comes along with it, Logic has released a project to which all listeners can relate. In years past, the rapper sounded a bit too much like his influences—A Tribe Called Quest and Kendrick Lamar, especially—though, on Everybody, it seems Logic has truly discovered his own voice."