Huntington Bank Pavilion at Northerly Island
If you missed Dispatch on tour last year, now's your chance. The massive indie roots act are back on the road with their latest album, "America, Location 12". Get ready for the summer tour experience of a lifetime – grab your tickets to see Dispatch NOW while you can!!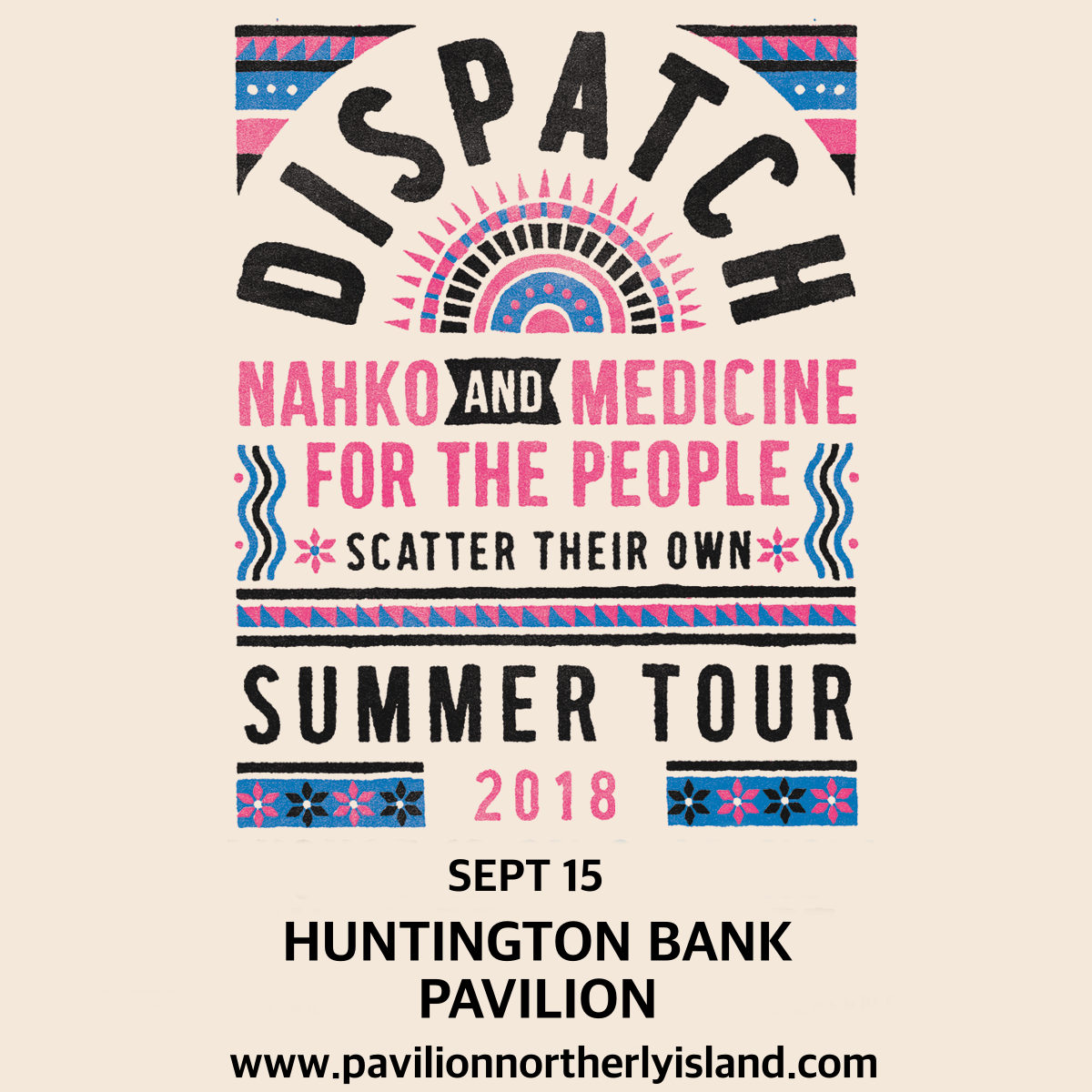 Formed by Brad Corrigan, Pete Francis Heimbold, and Chad Urmston, Dispatch have been bringing grassroots music to the masses since 1996. Dispatch's latest album, "America, Location 12" is a highly political work. Although political material is nothing new for the band, in light of recent events, Dispatch's activism and outspoken lyrics seems more relevant than ever. "Everything feels like it's coming to a head," mused songwriter Chadwick Stokes. "If we can be a band in today's climate that brings these issues up in a non-traditional way, then that's really fulfilling for us."
Produced in collaboration with John Dragonetti of The Submarines and Mike Sawitzke of The Eels, the album also marks a new sound for Dispatch, in particular with their song "Skin THe Rabbit," featuring Brad Corrigan, guitarist of The Stokes.
Get ready to hear all their new sounds live – grab your Dispatch tickets today, while you still can!