Huntington Bank Pavilion at Northerly Island
Conquering North America once more as they embark on their infamous annual tour, Dave Matthews Band comes to Huntington Bank Pavilion at Northerly Island on Friday 29th June 2018 for two nights in a row of solid gold music! Marking the release of their first studio album in six years, the band will not only be playing classic hits from their varied career, but they'll be playing fresh new tracks too!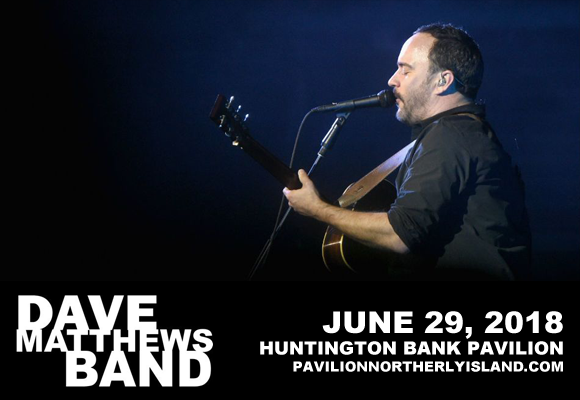 Formed in Charlottesville, Virginia in 1991, Dave Matthews Band is an American rock group. The band started out playing small venues, frat houses and other college venues, eventually building a loyal following. The band's debut studio album, Under the Table and Dreaming, was released in 1994 and launched their first commercial hits "What Would You Say" (featuring Blues Traveller's John Popper on harmonica), "Satellite", and "Ants Marching". By 1997, the band had received four Grammy Award nominations, which launched them to international stardom. To date, the band has sold over 50 million records worldwide, and their 2012 number-one album Away from the World made Dave Matthews Band the first group ever to have six consecutive studio albums debut in the top spot. Known for their live shows, the band annually tours North America throughout the summer, performing improvised "jams" of their songs, and employing elaborate video and lighting effects.