Huntington Bank Pavilion at Northerly Island
Hip-hop heads get ready for Big Sean!! The rapper has announced a massive North American tour with Playboi Carti, Shy Glizzy and Gashi! They're on their way to the Huntington Bank Pavilion at Northerly Island for Sunday 27th May 2018 – don't miss out on your chance to be in that crowd! Get your tickets to see Big Sean NOW before they disappear!!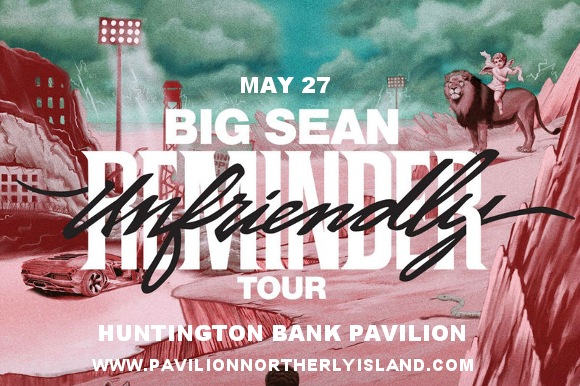 With two albums out last year including "Double Or Nothing," a collaboration with producer Metro Boomin, featuring the single "Pull Up N Wreck," Big Sean has a lot of new material to share on tour, including his solo 2018 album, "I Decided". The album, featuring guest appearances from Migos, Starrah and Eminem to name a few, was released to rave reviews from critics, with Entertainment Weekly saying; "It's a supremely listenable album, loaded with comfort-food hip-hop fit for booming club sound systems and earbuds on the subway alike." To nobody's surprise, it also hit No.1 on the Billboard 200, Big Sean's second album to claim the spot. Now, he's about to go on tour with all the work he's been doing over the past year, and states that it's going to be an especially exciting jaunt, saying in an interview "I wanna do something that's a culmination of everything."
Get ready to experience it all for yourself – grab your tickets to see Big Sean NOW while they last!!