Huntington Bank Pavilion at Northerly Island
Are you ready for the Last Summer on Earth tour 2018?? That's right, the Barenaked Ladies are back on tour with their amazing new album "Fake Nudes," with incredible support from alt-rockers Better Than Ezra and Scottish songstress KT Tunstall! Don't miss your chance to see the Barenaked Ladies at Huntington Bank Pavilion at Northerly Island on Friday 13th July 2018! There are still tickets left, but don't delay, but if their last tour was anything to go by, they WILL sell out – so hurry and get yours!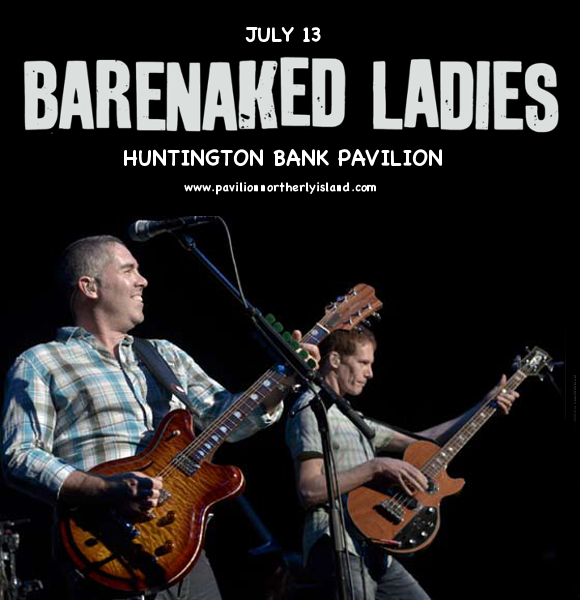 "Fake Nudes," is Barenaked Ladies' 15th album, and appropriately, features 15 fresh new songs. Featuring the brand latest single "Lookin' Up," the album is one of the Barenaked Ladies' very best yet. "I'm incredibly proud of this collection of songs," said frontman Ed Robertson. "This is a record where all band members shine. It's incredible to feel so excited about something 29 years into our career. I'm excited to get out and play these songs live."
The upcoming tour will see them promoting the new album alongside their friends Better Than Ezra, who released their latest album "All Together Now," in 2014 with promises of more to come, and KT Tunstall, with her recent release "KIN".
Get ready to experience it all for yourself – get your tickets to see the Barenaked Ladies, Better Than Ezra, and KT Tunstall live NOW while they last!