Huntington Bank Pavilion at Northerly Island
Alternative and indie rock fans, get ready for the lineup of a lifetime!! The Huntington Bank Pavilion at Northerly Island is proud to present 30 Seconds To Mars on the massive Monolith tour, with support from the amazing MisterWives and Joywave!! Catch it all live on Friday 15th June 2018! Tickets on sale now and selling fast – get yours while you still can!!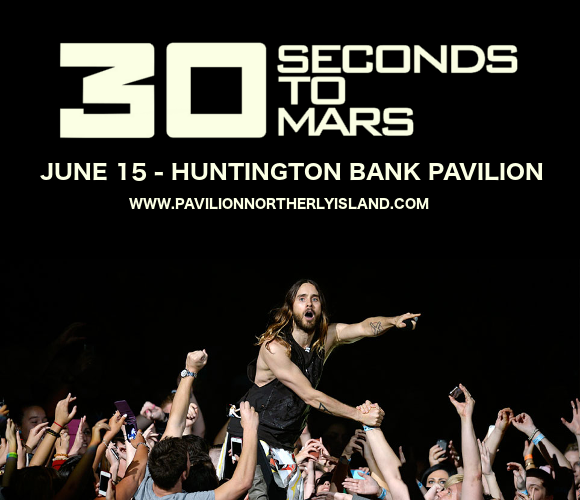 It's been a wild ride with 30 Seconds To Mars since they broke onto the scene with their first album. Their albums since have explored a wide range of genres, from hard rock to experimental! With their first single, "Walk On Water," 30 Seconds To Mars gave fans a taste of what to expect with the new album – which is, as usual with 30 Seconds To Mars, the unexpected.
"The album is, I think, going to be very surprising to people," frontman Jared Leto said in a press release. "There's quite a lot of different musical styles on the album, it's a very modern album and a break from the past – we are incredibly excited about it. It has a lot of energy and we've spent years working on it, exploring new ideas."
The indie pop act Misterwives are also on tour with a new album, "Connect The Dots". Opening act Joywave, too, are showcasing all-new material, with their latest album, "Content," released in July last year.
We can hardly wait to hear it all live!! If you feel the same way, then hurry up and grab those tickets!!